Discover more from The Trip Report by Beckley Waves
on the business, policy and science of psychedelics
Over 5,000 subscribers
Battle for the Soul of Psychedelic Medicine
Trip Report Weekly Update: 11/27/19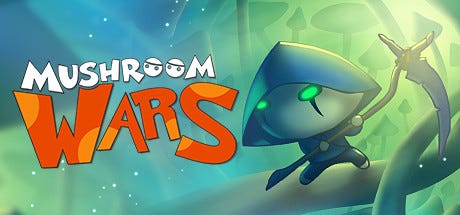 Welcome to The Trip Report's Weekly Update,
If you're a new subscriber, welcome, it's great to have you here in this quickly growing community of Stakeholders in the emerging field/industry of Psychedelic Medicine. If you're enjoying/appreciating/disagreeing with The Trip Report share it with your colleagues and psychedelic enthusiasts in your life.
Battle for the Soul of Psychedelic Medicine
Apple and Microsoft.
Google and Facebook.
So often our framing of politics, history, and business is as a rivalry.
The human mind has such a need to make sense of the world and a primary way of doing that is to identify who's with us and who's against us.
We choose sides. Or perhaps sides choose us. We align ourselves with political parties, teams, athletes and even celebrities.
Last week those of us preoccupied and closely watching the burgeoning field of psychedelic science and medicine got confirmation that the first industry rivalry is still on.
Usona Institute— 501(c)(3) nonprofit medical research organization (MRO) that conducts…research to further the understanding of the therapeutic effects of psilocybin and other consciousness-expanding medicines—was granted FDA Breakthrough Therapy Status for their use of psilocybin in the treatment of Major Depressive Disorder.
From Usona Medical Director, Charles Raison:
"The results from previous studies clearly demonstrate the remarkable potential for psilocybin as a treatment in MDD patients, which Usona is now seeking to confirm in its own clinical trials. What is truly groundbreaking is FDA's rightful acknowledgement that MDD, not just the much smaller treatment-resistant depression population, represents an unmet medical need and that the available data suggest that psilocybin may offer a substantial clinical improvement over existing therapies," says Charles Raison, MD"
This is a big deal for a few reasons,
1. Breakthrough Treatment Status is reserved for treatments that offer significant improvement for conditions/diseases that we don't have great treatments for.
2. Psilocybin is an illegal schedule 1 substance and considered to have high abuse potential, no medical use, and severe safety concerns. So this distinction challenges this conventional wisdom held by most everyone.
3. This is the third time the FDA has granted this distinction for a psychedelic molecule and the second time for psilocybin.
Breakthrough Treatment Status allows a sponsor to know in advance the benchmarks their next study must achieve in order to gain FDA approval. Usually, a company completes a study and then waits for the thumbs up or thumbs down.
This will allow them to offer their form of psilocybin in an Expanded Access Program before it is fully approved.
The People vs. The Man
The first sponsor to receive Breakthrough Therapy Status for psilocybin is Compass Pathways.
Compass Pathways is operating as a traditional pharmaceutical company which means it takes investment and is obligated to seek profit. (Compass actually started as a non-profit but changed the status to for-profit.)
Usona Institute is a non-profit and therefore requires tax-deductible donations to bring their compound to market. From their website:
What is the significance of Usona's non-profit status?
As a 501(c)(3) non-profit medical research organization, Usona's purpose and commitment is to serve the public good through scientific rigor and discovery. Guided by this purpose, Usona works with an approach that values scientific integrity and transparency for the benefit of society by striving to place our research results in the public domain. Our research is not led by the desire for commercial gain, but by the scientific inquiries that point toward the development of promising medicines and therapeutic frameworks for those in need.
MAPS Public Benefit Corporation is somewhere in between.
Many in the psychedelic community believe that Compass's strategy is an attempt to create a monopoly on psilocybin and make it difficult for others, such as Usona to enter the market.
The misconception persists that Compass has patented psilocybin.
They haven't, they patented a specific manufacturing process to make psilocybin and have made safety data from their research proprietary.
Some are concerned if not outright horrified that some people could stand to make a lot of money.
Even if the facts are corrected and the record set straight the narrative prevails
Not-for-profit vs greedy corporation for the soul of psychedelic medicine.
The people vs the man.
Good vs. Evil.
The narrative that business is bad and medical/health-related businesses are worse and pharmaceutical companies with their playbooks and strategies and attempts to monopolize are the worst seems to be alive and well in psychedelic circles.
It appears that much of the concern about Compass comes from a Quartz piece titled "A millionaire couple is threatening to create a magic mushroom monopoly". Which makes the case that Compass is up to the same old Big Pharma shenanigans.
However, MAPS, the beacon of legitimacy and how to do things right, lead by uber-mensch, Rick Doblin, has defended and explained Compass Pathways' strategy on a few occasions.
"I think too much of the criticism levied against Compass is generic and anti-capitalist. It's missing a lot of what's actually happening, and I don't know that I see all that much good in it."
Doblin goes on to say,
"My sense is that we should be looking at the for-profit development of psilocybin as a sign of the success of the nonprofit work, rather than a sign of "Oh my god they are ripping off of the nonprofits! It's a sign that the political obstacles, the regulatory hurdles, and the public opinion problems have been addressed to some extent by all this prior nonprofit work."
Compass co-founder, Ekaterina Malievskaia, published a lengthy piece in MAPS' newsletter to explain the company's history and position. It is worth your time.
Let's All Calm Down
Ok, I admit the allure of pitching Usona vs Compass was too enticing. Hopefully you took the bait and have read this far so I can present an alternative viewpoint.
Comparison between Usona and Compass should not be viewed as a recapitulation of good vs. evil, us vs. them, Rocky vs. Ivan Drago.
It is too easy to root for Usona. It is too easy to vilify Compass.
It would be easy to assume their non-profit status implies the best intention. It would be too easy to look for instances of corporate malfeasance by Compass or to assume that every regulatory choice they make is a mere attempt to corner a market.
That kind of wishful thinking was on full display in the Quartz piece and it metastasized through a community looking to confirm the narrative.
Concern about an evil "millionaire couple" pulling the strings behind a greedy corporation is too easy a narrative to fall for and has been propagated in an unfortunate way.
Will they make money? Probably.
Is there a sea change in mental health underway as a result of psychedelic science? Let's hope.
There is enough opportunity for all parties involved.
The problem is certainly big enough.
The questions we should be asking ourselves are how will these two early movers leverage their early positions to foster the growth of different sections of the mental health space?
What can we learn about how they plan to fund or support clinical operations? A logical extension of drug development is the training and clinical settings, do these organizations have plans to own or invest in clinics or clinic networks?
What treatment protocols are they using and might they work better for different patient populations?

Is either taking on the responsibility of training therapists and clinicians?

Could Compass take the inpatient market and Usona the outpatient market?

Are they speaking with regulatory and insurance agencies to ensure reimbursement?
What about many of The Trip Report readers who are seeking to open clinics?
Are there factors that you need to consider now in order to work with either organization? Will it be advantageous to work with Usona or Compass? Will you have to choose?
These are questions that remain to be answered and only time will tell.
What if the incentives and constraints of one company working in a non-profit capacity and other working as a for-profit entity align so that rather than the competition, these two are covering as much of the terrain as possible?
Is that a reasonable way to think about it? I am not sure.
What if, they are not in fact in competition but positioned to leverage the expertise, resources and financial vehicle of the other. Serve different populations, seek different financial goals, create partnerships that are appropriate to each.
I suppose we'll find out.
How to Become a Psychedelic Therapist
The recent Psychedelic Science Summit featured a conversation between Tim Ferriss and Psychedelic Therapist and Trainer in the MAPS therapist training program Marcel Ot-at'alora.
If you're looking for some clarity on the exact steps required to become a psychedelic therapist you're going to be disappointed. Not because of any obfuscation but because there is no clear path. The best stuff lies between 30-60 minutes. There's also a resource page Ferriss created for the interested here.
Gold Mining Company Finances Psychedelic Biotech Startup
I am convinced financial press announcements are intentionally written to confuse readers.
The below, I think, is an announcement that Mind Medicine, "a neuro-pharmaceutical company that discovers, develops and deploys psychedelic inspired medicines to improve health, promote wellness and alleviate suffering" is accepting an investment from Cannacord on behalf of Broadway Gold Mining? But then there's the bit about a reverse takeover.
Broadway Gold Mining Ltd. ("Broadway" or the "Company") (TSXV:BRD) (OTC:BDWYF) and Mind Medicine, Inc. ("MindMed") are pleased to announce that MindMed has signed an engagement letter with Canaccord Genuity Corp. ("Canaccord") pursuant to which MindMed will complete a brokered private placement financing (the "Brokered Private Placement") of up to C$15 million in Class D non-voting common shares (the "Shares") at a price of C$0.33 per Share….As previously announced, Broadway and MindMed have entered into a definitive arrangement agreement (the "Arrangement Agreement") that will, if fully implemented, result in a reverse take-over of Broadway by the current shareholders of MindMed by way of plan of arrangement under the Business Corporations Act (British Columbia) (the "Arrangement"). The Arrangement is anticipated to close in the first quarter of 2020.  The Arrangement Agreement is available on www.SEDAR.com under Broadway's profile.
If any Trip Report readers are involved with this and/or understand it and can explain it to me, please send me an email.
"Graph's Blockchain Technology and vast network will allow Shroom Street to quickly become a key player in the psychedelic e-commerce and branding sector." -DM from Shroom Street
"Shroom Street's most distinctive strengths are it's first mover advantage and its connections to leading experts and product suppliers in the psychedelic industry. Graph Blockchain's acquisition of the company is an ideal fit as there is a pressing need for product tracking when it comes down to selling mushrooms containing psilocybin. Due to the strict regulations for these types of products around the world online sales of these products can prove difficult as substances containing psilocybin are currently legal only in Brazil, Jamaica, Netherlands and Samoa. Real-time visibility, verification and transparency of the supply chain can be achieved utilizing Graph Blockchain's technology protecting consumers and the company from risk. Shroom Street plans to sell its products in all legal jurisdictions and is planning an official launch their website in early December."
MAPS Fundraising Push
Our $400,000 fundraising goal supports our mission to develop new medicines to heal suffering. For a limited time, all donations to MAPS up to $50,000 will be matched 1:1 thanks to generous matching grants provided by Frank Kavanaugh ($25,000), Matt Khoury ($15,000), and the TinMan Fund ($10,000).
Scandanavian Psychedelic Science Conference
A Scandanavian group announced a Psychedelic Science Symposium in Stockholm in Fall 2020 - hope to see you there!
We're in the midst of a revolution in consciousness, medicine, and health.
The transition, already underway, from underground, illegal and sacred to commercialized, legal and profane is fascinating, scary, hopeful and will only become more so.
If you're as fascinated by this transition as we are, The Trip Report has you covered.
You can sign up here to have future dispatches sent directly to your inbox: