Discover more from The Trip Report by Beckley Waves
on the business, policy and science of psychedelics
Over 5,000 subscribers
COMPASS' Patent Dispute; Psychedelic Renaissance in the shadow of a Cannabis Clusterf*ck; MindMed brings on Matthew Johnson; MAPS Practices Social Distancing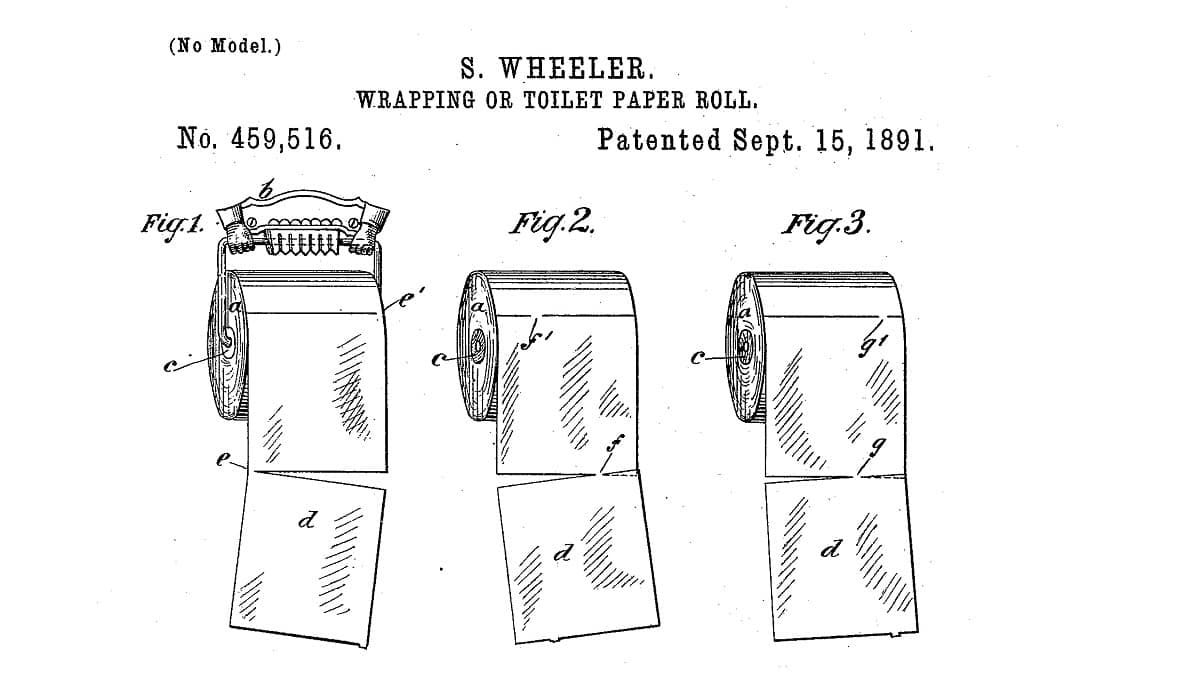 COMPASS' Patent Dispute
"Living without an aim, is like sailing without a compass"— John Ruskin
"Who let the dogs out, woof, woof, woof, woof, woof"—Baha Men
A relevant headline caught my attention last week; "Patent protection of psychedelic therapeutics: a page from the cannabis playbook?"
Written by patent attorney Gretchen Temeles of Duane Morris LLP, this short article for the company blog covered COMPASS' trouble with "U.S. Patent No. 10,519,175, "Preparations of Psylocybin, Different Polymorphic Forms, Intermediates, Formulations, and Their Use."
Jeff O'Brien's piece in Fortune a few weeks ago covered COMPASS's claim of twenty-eight points of novelty getting whittled down to just one through the dogged efforts of Carey Turnbull, Board member of The Usona Institute.
And now that single point of novelty is in dispute, per Temelels' piece:
The legal wrangling over U.S. Patent No. 10,519,175 (the '175 patent) began shortly after issuance…

The petitioner asserted that the claims in the '175 patent are invalid and should never have been granted because they are obvious in view of articles in scientific literature that published before the priority date of the patent. 
What would it mean for COMPASS to have this patent claim denied?
This is pure speculation and perhaps revealing my naivete, I know that I am missing key bits, but if we were talking about a "normal" drug (pick it up at the pharmacy take it as prescribed, etc.), then this would be a massive problem since the drug itself is the primary contributor to the value chain.
But because it is psychedelic-assisted therapy and there are additional features of treatment (set, setting, therapist training, etc.), does this patent dispute pose an existential threat, a mere annoyance, or something else?
I suppose we'll find out.
Psychedelic Renaissance in the Shadow of a Cannabis Clusterfuck
There seems to be a growing acknowledgment that psychedelic business models cannot resemble cannabis business models, which in turn, resemble alcohol business models.
(Yes, I know this is not an entirely accurate depiction and possibly below the belt, and there is the legit therapeutic use of cannabis, but the emergence from prohibition as a consumer product is the main point.)
(Yes, microdosing will be consumer packaged goods, and there will race to the bottom type activity as we've seen in cannabis, but we'll let that slide since it is not about psychedelics in the mind-manifesting sense of the word.)
Trevor Millar, chair of the board of MAPS Canada and long time psychedelic entrepreneur through Liberty Root Therapy published Why Psychedelics Are Not The Next Cannabis in Psychedelic Times last week.
Millar implores entrepreneurs and investors to come to psychedelics with intention;
"Perhaps some major corporations will be able to systematize and franchise this type of healing modality, but I would issue a warning to people with such dreams to tread carefully, and be sure to align your motives with healing, first and foremost…

If you are already sitting on millions of dollars and feel like you're finally going to be satisfied when the next few millions come in, I've got 5 grams of mushrooms, a therapist's couch, a blindfold, and a playlist with your name on it."
There is another arrow in the quiver that doesn't require pleading for decency.
Let's remember these molecules are still schedule-1 substances, and there is an opportunity to shape how they re-emerge back into legality.
There will, of course, be the pharmaceutical reintroduction. But there will also be legislative measures that are working to reintroduce psychedelics back into society.
Local measures like Decriminalize Nature and Denver Psilocybin Initiative, at this point, do not give off the scent that they are creating tax/sales/regulation framework that we've seen with cannabis. Decriminalize California appears dead, which may have created a less than desirable market framework.
That leaves us with Oregon's Psilocybin Services Initiative act which has been crafted, as far as I am aware, to allow for cultivation and sale of psilocybin mushrooms but not the branding, marketing, advertising directed at consumers since they will be servicing therapists.
This strikes me as a framework that both allows for free enterprise but mitigates against the race to the bottom, which I believe is the cardinal sin of the cannabis industry that has so many concerned.
Millar finishes his piece with:
'Psychedelic' means mind and soul manifesting. The word entrepreneur comes from the French entreprendre which means to undertake. I'd like to suggest that psychedelic entrepreneurship is to manifest your soul into a business or undertaking.
Nicely put.
It's been a big year for Matthew Johnson.
He's received tenure at Johns Hopkins University in January and has joined at least two psychedelic start-ups as a scientific advisor.
Last week MindMed announced that Johnson joined their Technology Evaluation, Acquisition, and Scientific Integrity Board.
MindMed has formed a Technology Evaluation, Acquisition and Scientific Integrity Board Committee to identify and expand the company's clinical trial pipeline and IP portfolio of psychedelics. The committee will be advised by Johns Hopkins Professor of Psychiatry and Behavioral Sciences Matthew Johnson, Ph.D…

In addition, pharma industry veteran and skilled psychiatry clinician Dr. Miri Halperin Wernli, who recently joined the board of directors and will be the chair of the board committee, will also act as senior advisor for MindMed's clinical trials.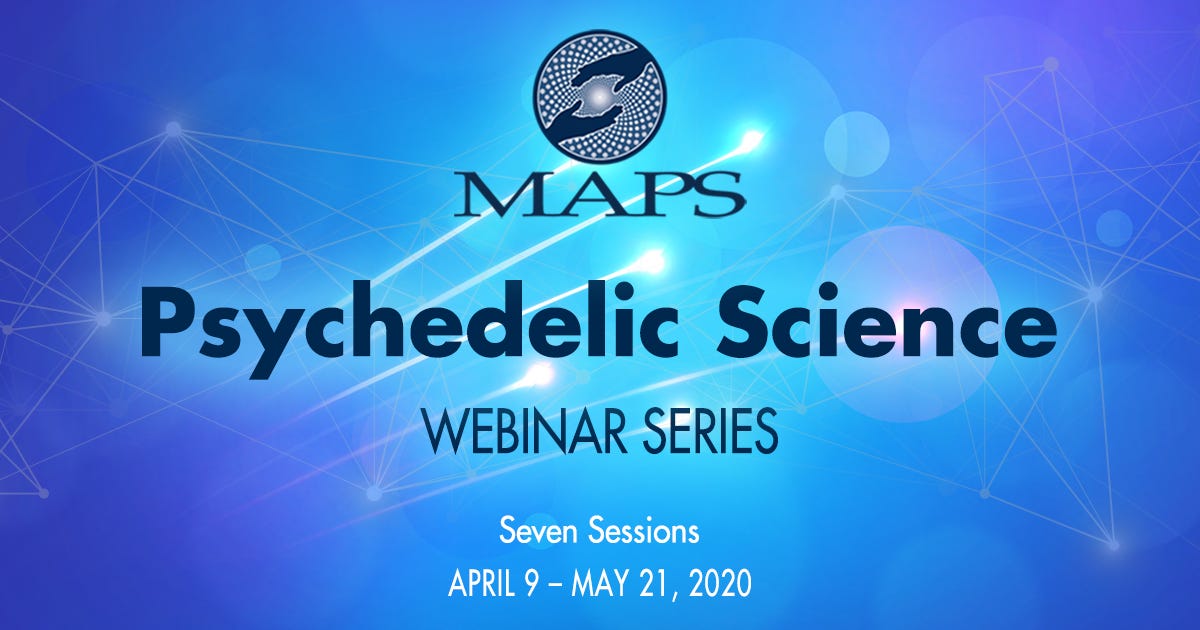 In the Psychedelic Science 2020 Webinar Series, you'll join host Bia Labate, Ph.D., and leaders of the psychedelic renaissance for insights into the latest research into the medical and therapeutic uses of MDMA, psilocybin, ketamine, and more. We'll also get a sneak peek at key issues affecting the wider availability of psychedelics for healing and spirituality, and explore the role of psychedelics in healing trauma.
Headlines
Psychedelic Jobs
THE THIRD WAVE IS HIRING A MANAGING EDITOR
---
Want More?
The Trip Report Pro has you covered
Don't destroy your dopamine system scrolling through Twitter, Facebook, Linkedin, Reddit, Google alerts, company websites, press releases, and the far corners of the internet searching for the latest news from the pupa of the psychedelic emergence.
Let me destroy mine on your behalf.
In addition to Wednesday's free-for-all-dispatch, you'll get The Trip Report Pro every Monday and Friday with more in-depth news and analysis from the land of psychedelia.
These are indeed wild times, and The Trip Report aims to be your Ride or Die through the changing landscape of psychedelics.
Here's the deal:
Wednesday posts will remain free and available to all

Monday and Friday posts will be subscriber-only with more in-depth and long-tail coverage of the news, events, deals, companies, policies along with analysis and commentary.

Subscriber-only community features (discussions, guest posts, AMAs, interviews, etc.)

$15/month or $150/year

For info on Group (company and non-profit rates) and Student discounts email thetripreport@protonmail.com