DemeRx has patents for days; Oh Ehave!; Natural Psilocybin solution; Psychedelic Exceptionalism;

Welcome to The Trip Report, a newsletter for the builders of the emerging psychedelic ecosystem on the business, policy, and impact of psychedelics.
For new readers, welcome to this quickly growing community of psychedelic stakeholders— if you have any questions, suggestions or feedback just hit respond or shoot an email to thetripreport@protonmail.com
Please share it with your parents, children, siblings, cofounders, LPs, employees, colleagues, trip sitters, guides, shamans and dealers.
***This Sunday we'll have a significant announcement about the future of The Trip Report, stay tuned.***
DemeRX has a BOATLOAD of Ibogaine Patents
Deborah Marsh, Lawrence Friedhoff and the DemeRx team have been busy over the last 10 years. DemeRx has 79 Ibogaine related patents that include patient screening procedures, treatment of opioid addiction, nicotine addiction, nociceptive pain, methods of preparation, purification, extraction among others.
Here are a few titles:
LOW DOSE NORIBOGAINE FOR TREATING NICOTINE ADDICTION AND PREVENTING RELAPSE OF NICOTINE USE

METHODS FOR ACUTE AND LONG-TERM TREATMENT OF DRUG ADDICTION

USE OF IBOGAINE AND DERIVATIVES THEREOF FOR THE TREATMENT OF PAIN

METHODS AND COMPOSITIONS FOR TREATING MIGRAINES USING NORIBOGAINE

STABLE CRYSTALLINE NORIBOGAINE SALT ANSOLVATES

Methods and compositions for pre-screening patients for treatment with noribogaine
Last week ATAI and DemeRx announced a $22 million partnership that will allow them to bring DemeRx's Ibogaine based treatment to phase II clinical trials for opioid use disorder.
Known for its oneirophrenic and hallucinogenic properties, uncontrolled data from hundreds of patients suggest that ibogaine is effective as both an acute detoxifier and treatment for opioid addiction.
Based on the sheer number of patents, the distinct phases of treatment (withdrawal, maintenance, relapse abatement, etc.) ATAI and DemeRx could provide a top-to-bottom treatment protocol for various substance abuse disorders.
The other notable entity in the Ibogaine space is Universal Ibogaine which is hoping to start clinical trials in Canada and go public this year, though nothing in their marketing copy suggests Intellectual Property assets, I could be wrong.
Gabor Maté Course Offering for Therapists
If I could go back to college and do it over again, I would have microdosed LSD to combat ADHD so that I got better grades so that I could have gotten into medical school so that I could be like Gabor Maté.
His books, lectures, and his whole deal have been a boon to many people struggling with addiction, depression, PTSD and ADHD- he has a beloved audience at his lectures and, from what I am told, holds exceptional Ayahuasca retreats.
For readers going down the psychedelic career path, Dr. Maté is offering a year-long Compassionate Inquiry online course.
Real talk, this is probably something we should all be doing.
The idea of compassionate inquiry has been helpful to me. I am my worst critic and capable of scolding myself with the worst fucking negative self-talk, as I am sure many of you are, too.
Rather than lambast myself repeatedly, when I remember, if I can invoke self-compassion and curiosity about the action, impulse or unskillful reaction, it proves to be far more effective.
Information on the course can be found here. This is not an affiliate link.
OLP Therapeutics
One of the people I have enjoyed speaking with over the last few months is Jim Keim, a long time psychotherapist and founder/CEO of OLP Therapeutics.
Last week, OLP released their first press release that highlights some of the aspects that I believe will set them apart as best in class providers of natural medicines and psychedelic-therapist training.
I know many Trip Report readers are looking into therapy training, you'd be wise to look at OLP's program. Plus it looks like there's a little surf spot out front of their training facility 🏄‍♀️.
The founding team has experience in all of the required domains of expertise: trauma-based therapy, policy/advocacy, and molecular biology. They are certainly not Crypto-bros who all of a sudden turned into emotionally vulnerable mental health advocates (an increasingly accurate caricature, amiright?)
They are partnering with local groups in Jamaica where their lab and clinical training facility is located. And they're seeking to create natural psilocybin medicine and not a GMP grade pharmaceutical.
"OLP is the first company to commercially offer laboratory-confirmed, exact dosages of natural psilocybin medicine"

"OLP has formed a joint venture, Jamaica Medicinal Mushrooms, with a group of Jamaican mushroom cultivators led by Pauline Smith. Smith has a decade of experience in community empowerment and anti-poverty initiatives focused on gourmet and medicinal mushroom cultivation. This partnership ensures local Jamaican communities and farmers will benefit from the exploding international interest in psilocybin mushroom therapies."
"Ehave, Inc. just announced plans to enter the $88 billion mental health market with a letter of intent to acquire 100% of PsychedeliTech, a division of Israel based Israel Cannabis Limited ("iCAN"). Ehave management believes PsychedeliTech could be a leader in the commercialization of research into psychedelics for the treatment of anxiety, depression, and other mental illnesses"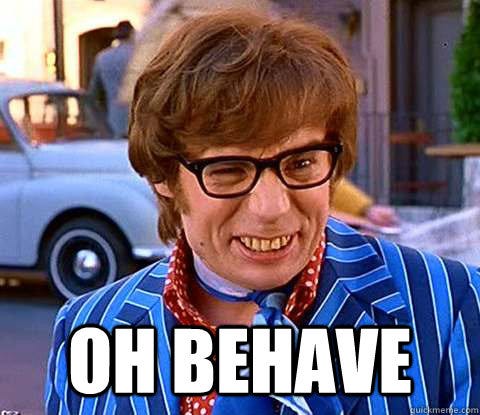 "With a large number of contacts in the industry, both Ehave, Inc. and PsychedeliTech intend to create an ecosystem to nurture the development of therapies using psychedelics. The ecosystem includes clinical trials, biosynthesis of psychedelic compounds, E-commerce, CPG'S, supply, dosage, delivery, data, conferences and business intelligence."
Yeah, baby, yeah!
"PsyTech is positioned to be an incubator and discovery platform to elevate psychedelic medicine, foster normalization, and accelerate innovation utilizing Ehave's Telemetry Engine and Ehave Dash. Ehave's Dash enables developers, clinicians, researchers, doctors, hospitals, universities and ultimately prescribers of Psychedelic therapy to monitor the effectiveness of treatment, track patient compliance and verify treatment outcomes in a reliable and objective manner through insightful data."
The flagship product suite from Ehave is MegaTeam line of programs that:
"seek to improve attention, learning, and behavior in individuals with ADHD. MegaTeam was designed and programmed with the intention of providing engagement comparable to video game play; throughout the design process, we have utilized experts in children's digital media."
I wish they were around when I was a kid, all I got to do was run around outside with my friends, breathing fresh air, playing games, and socializing. As a kid with likely undiagnosed ADHD, I could have used a bit more screen time.
The Problem for Psychedelics: They're Exceptional
What is fascinating about this moment is the constraints imposed by the various stakeholders in the psychedelic community. Some factions will be disappointed with the advent of psychedelic medicine.
The War on Drugs has been a huge embarrassing failure.
Portugal is over here like "come on, you can do it." and the emerging science supporting the use of psychedelics to treat, among other things, substance abuse, creates an uncomfortable situation for many psychedelic enthusiasts.
Good Drugs vs Bad Drugs
Here's the idea, kinda.
Good Drugs come from the earth, there's no lethal dose, they have a cultural heritage dating back thousands of years and have a utility in enhancing spirituality, consciousness, exploring one's mind, treating disease.
Bad drugs are synthetic numbing agents that have a lethal dose made cheaply, cut with dangerous chemicals and sold by marginalized populations to marginalized populations.
Good drugs are celebrated on Instagram and in bi-weekly newsletters.
The right to use bad drugs is an argument that doesn't make sense to a lot of people.
The question harm reduction advocates want to instill is "why are we championing legalization/decriminalization of psychedelics when the REAL problem is the prohibition of the "bad drugs"????
According to a Chacruna piece from 2018, this has been a long-standing...standoff.
It appears that the harm reduction movement and psychedelic renaissance are not as compatible as people would hope. At its foundation, it seems to be a matter of pragmatism vs idealism and we all know how that one tends to play out.
I hate to envoke a competition metaphor, but the showdown is happening in Oregon as dueling ballot initiatives seek to amend Oregon's laws - one seeks to de-escalate all drug use, while one seeks to empower therapists with the legal use of psilocybin in therapy.
Presedential candidates can be parsed out by there positioning on drug policy:
Pete Buttigieg has a long-standing plan to "eliminate incarceration for drug possession." A spokeswoman for Joe Biden says that's the former vice president's position, as well. Andrew Yang has a similar position, for opioids, marijuana and psilocybin mushrooms — the latter because his campaigns cites there may be medical benefits. Bernie Sanders would eliminate criminal charges for marijuana and for buprenorphine, a less potent opioid used to treat addiction to stronger drugs. Tulsi Gabbard, Amy Klobuchar and Elisabeth Warren would all decriminalize marijuana.
Come on, Joe quit the malarkey.
More News
Quick question, what is the deal with press releases that convey no valuable information? They seem to be multiplying lately.
Is Jamaica fucked?
Codebase's Truffle Shuffle
Looks like the recent Economics of Psychedelic Investing conference was a mere warm-up. This June, event organizers are doubling down on psychedelic interest and hosting a full-day event, with more than double the presenters and 10x the price.
Perhaps where psychedelic drugs and cannabis most diverge is in their timeline to market. The need for robust clinical trials entails a significant outlay of time and funding. For potential investors, supporting companies to enable their clinical trials was one suggested way to get involved at this early stage of the game.
Vermont seeks Freedom and Unity for Psychedelics and Kratom
Vermont is one of those unique places where hippie and hillbillies peacefully coexist. You will encounter equal numbers of Bernie Bros and MAGA hats. Unfortunately, it is also a state with higher than average heroin and opioid deaths.
In 2017, there were 114 drug overdose deaths involving opioids in Vermont—a rate of 20.0 deaths per 100,000 persons, compared to the national rate of 14.6 deaths per 100,000 persons. The greatest increase was among deaths involving synthetic opioids other than methadone (mainly fentanyl) with 77 deaths in 2017 (Figure 1). Heroin-involved deaths also rose from 10 deaths in 2012 to 41 deaths in 2017
But there have been some strides made with intelligent measures being put in place.
The proposed decriminalization of psychedelics and kratom would continue that trend.
Marijuana Moment writes:
Rep. Brian Cina (P/D) introduced the legislation, which would amend state law to carve out exemptions to the list of controlled substances. Psilocybin, ayahuasca, peyote and kratom would no longer be regulated under the proposal.

Cina told Marijuana Moment in a phone interview that he decided to pursue the policy change based on a "belief that I share with many people around the world that plants are a gift from nature and they're a part of the web of life that humans are connected to."
'We started talking about how Australia might prepare for the introduction of these [psychedelic] medicines as legal,' says McDonald, a former military commander who experienced severe PTSD and depression after 15 years of service.