Discover more from The Trip Report by Beckley Waves
on the business, policy and science of psychedelics
Over 5,000 subscribers
How to Start a Psychedelic Clinic: Part 1
A Guide for Clinicians, Therapists and Psychedelic Entrepreneurs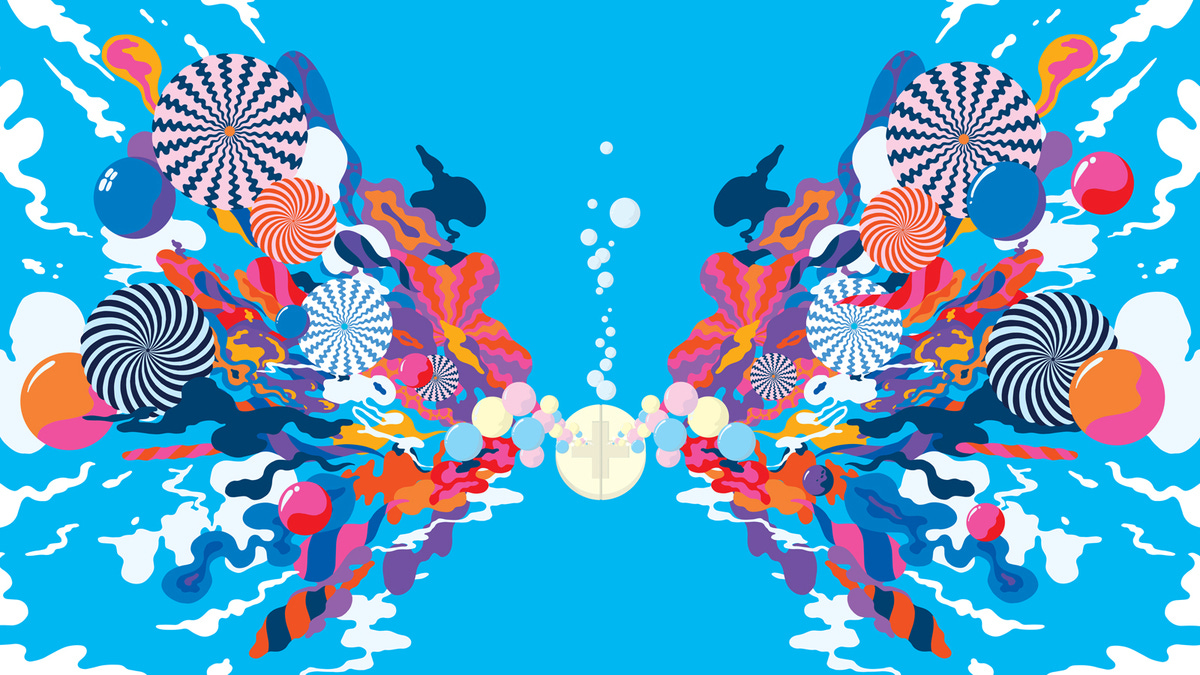 How to Start a Psychedelic Clinic: Part 1
A few months ago I attended a MAPS event in New York City that was titled "How to Start a Psychedelic Clinic" with Rick Doblin and others from MAPS, including the staff of the NYC site of their Phase III MDMA for PTSD trial.
It was a great event.
Hope and excitement were palpable and it felt everyone there knew that we were part of something. It is not often that I get to meet with people as excited as I was about the future of psychedelic medicine as I am.
I was, however, disappointed that it was not a primer on the steps one might need to take to start a psychedelic clinic, but in fact a fundraiser for MAPS.
Fair enough. It was perhaps naive of me to expect such an event to be made available to the public.
But I do want to know what is required to start a psychedelic clinic and who the people and groups are who are going to take on the challenge of doing so.
So this series of posts titled 'How to Start a Psychedelic Clinic' will be my attempt to show my work of digging into the available resources about what it will entail undertaking such a process and who is going to try.
tl;dr: If you don't care to read the whole thing, the first thing that anyone must do is to get training through MAPS, this is the starting place for anyone who wants to be seriously involved with Psychedelic Medicine. But before you do that, it is advised that you read their Training Manual. The more credentialing you have the more favorable your opportunities but there is a role for unlicensed people who want to be involved. The groups who will be the first clinics will be the current study sites and those who satisfy the training and facility criteria set forth by MAPS/FDA. There are at least a few investor entrepreneur groups seriously looking at the space.
The Current Situation
At the time of writing, October 2019, the only legal means of delivering Psychedelic therapy in the U.S. are through research programs such as those sponsored by MAPS, Usona and Compass Pathways (Europe).
In order to participate in research as a study participant, one must be diagnosed with the condition under investigation such as PTSD, Treatment-Resistant Depression, etc. In order to participate in the research as a therapist, you need to have completed the MAPS training for the psychedelic-assisted therapist.
So if you are reading this and not already involved but you want to know how 1) get involved and 2) start/be involved with a clinic when it comes a time, this is for you.
MAPS' flagship program right now is their Multi-Site Phase 3 Study of MDMA-Assisted Psychotherapy for PTSD. The settings, personnel, facilities, and capabilities in which this study is being conducted are the models for what will be required for future psychedelic clinics, but more on that later.
Clinical Research Basics
It is helpful to understand the basics of this kind of research (clinical research) because it will inform those of us not currently involved in the timeline and the steps to legally functioning psychedelic clinics so we can anticipate when we will actually have a chance to get involved.
Basically, in clinical research, there are three important players.
The Sponsor

Study Sites

The FDA
A Sponsor is an organization, usually a pharmaceutical or medical device company, that has developed or obtained the rights to a molecule, compound, procedure, device, etc. to treat a specific condition and they need to fund studies that prove that it is safe and effective.
This is a labor-intensive, capital-intensive and time-intensive process.
In the case of Psychedelics, there are a few Sponsors and a few compounds currently under investigation at some phase including MDMA, Psilocybin, and Ayahuasca.
A sponsor will need to get approval to conduct research from an independent ethics committee before they conduct research and the results of this research will need to satisfy FDA parameters before they are able to bring a drug to market.
In Clinical Research, involving human subjects, a sponsor will hire/contract doctors who oversee that the study is done according to protocol and manages a study site. Sponsors will hire a number of sites to conduct their trials. Usually, they are at Academic Hospitals but it is not uncommon for physician groups or even those in private practice to also be contracted as study sites.
MAPS has a number of sites in the US, Canada and Israel delivering their protocol. These sites are responsible for recruitment, screening, recording keeping, data collection, safe and secure storage of the study drug and of course the delivery to study participants, patient safety, follow up and contracting with vendors like labs, specialists and other services.
The Research on MDMA and psychedelics is unique because it combines an investigational compound with psychotherapy, a domain that the FDA does not have jurisdiction over and that hasn't had to consider previously.
In most pharmaceutical research there is only the need to monitor safety and collect end-point data. For example, when I worked as a study coordinator in HIV trials we merely delivered the drug to the patient, collected blood samples at certain time points and delivered this information to the sponsor.
Sites that perform clinical research receive training on best practices and will attend an 'investigators meeting' for each study they participate in.
But psychedelic trials are unique because the mechanism of action is a spiritual awakening. A unique situation that requires some creativity in study design.
Psychedelic research is very different in that it entails training in a specific therapeutic discipline in addition to the delivery of the investigational compound.
This complicates things a bit.
At the moment the only training that I am aware of that would qualify someone to be able to participate in this research is through MAPS.
MAPS is in the process of training approximately 300 therapists for MDMA assisted psychotherapy. This training is required in order to become a research site for MAPS sponsored studies and to be able to open a psychedelic clinic in time for Expanded Access Rollout.
Breakthrough Therapy Status and Expanded Access Program
The first opportunity to participate in non-research related and legal delivery of MDMA assisted therapy will be through the much anticipated Expanded Access Program.
Expanded Access is how the FDA assists Sponsors that have developed drugs that they deem to be Breakthrough Therapies. It is a special designation that the FDA can bestow to a sponsor for serious or immediately life-threatening conditions for which there are no available options.
Both MAPS and Compass Pathways have received Breakthrough Therapy Status and MAPS' Phase 3 MDMA trial might already meet the agreed-upon endpoints and transition into Expanded Access as soon as early 2020.
One instance of Expanded Access was for a new class of HIV drug called Raltegravir back in 2006ish. It had become available through expanded access because it was a new class of Anti-viral that targeted a new pathway in the virus's replication cycle. The major problem when treating HIV is that patients eventually become resistant to treatment because the virus evolves to rapidly change and eventually evolves to outmaneuver the drug. Raltegravir extended the life of thousands of HIV patients through Expanded Access.
And this is the case for PTSD.
The only options that are deemed qualified from a pharmaceutical standpoint can only manage symptoms, do not address the root cause and are all around shitty options. Furthermore, the case that PTSD is serious and life-threatening has never been more evident.
Who Can be Involved in Expanded Access?
So can any Joe Schmoe open up a psychedelic clinic and participate in the Expanded Access Program?
Current research sites who are involved in the MDMA trial already have the prerequisites in place to transition from Phase II to Expanded Access.
However, the expected demand will far eclipse the current capacity.
This is why MAPS is training more therapists and these therapists will need to open additional study sites.
In order to qualify to be an Expanded Access Site applicants are required to have:
1) Treatment Facility conducive to MDMA-assisted psychotherapy

2) Therapy Team, qualified and able to complete the MDMA Therapy Training Program

3) Prescribing Physician who can obtain a DEA Schedule I license for MDMA
This is the opportunity for the budding psychedelic entrepreneur, the assembly, management, and operations of these facilities cannot fall on the therapists and clinicians if psychedelic Medicine is going to scale to meet the required need.
---
In part II we'll look at a few examples of how people are going about the assembly and certification to open the first Psychedelic Medicine Clinics.