Discover more from The Trip Report by Beckley Waves
on the business, policy and science of psychedelics
Over 5,000 subscribers
MAPS' Interim Analysis; Dr. Kim Kuypers named PI on LSD for ADHD
Greetings and welcome to The Trip Report for Wednesday, May 13th, 2020.
In Monday's Trip Report Pro dispatch (The Machine Elves Will See you Now: DMT in Clinical Medicine) we covered the recent Johns Hopkins survey study on DMT induced Entity Encounters and how Entheon Biomedical, who plans to bring DMT through clinical trials might think about integrating DMT into the modern healthcare system.
Today we have:
MAPS Phase III Interim Analysis: Rebirth of MDMA

MindMed Taps Kim Kuypers as Primary Investigator for LSD for ADHD Phase II

Headlines & Events
MDMA Crowning from the FDA Birth Canal
Sometimes I imagine Rick Doblin is a ruthless savage.
The public persona of a loveable bong-ripping Mensch is a clever diversion from the reality that he is actually a Mossad-trained terrorist negotiator. Instead of calmly presenting data in closed-door meetings with the FDA he ruthlessly accosts them.
A hypothetical meeting between MAPS and the FDA:
FDA guy: "Thank you, for coming in today Mr. Dob—"

Rick: (in Clint Eastwood/Israeli accent) "Cut the bullshit. I know how this works. I give you money, you approve my drug. There's just one problem, I don't have any money, we're a non-profit—"

FDA guy: "A non-profit! I am sorry this meeting is ov—"

Rick: "Sit down you schmuck! I am not here to kvetch about my money problems. But I'm on a budget so here's how this is going to work— I am going to need Priority Review, Breakthrough Therapy Designation, Accelerated Approval, Fast Track, AND Expanded Access. Gabish?"

FDA guy: "Mr. Doblin, I can't—"

Rick: "Oh that's just the beginning, my friend. After MDMA, I got Ibogaine, ayahuasca, cannabis…
Scene.
Back in reality, MAPS just got confirmation that the Phase III MDMA for PTSD trial is CRUSHING. The trial is going so well that they can cut it short:
"The analysis was conducted by an independent Data Monitoring Committee, which reviewed the results from the first 60 out of 100 participants. The analysis revealed a 90% or greater probability that the trial will detect statistically significant results when all participants have been treated, and that the trial will not require additional participants beyond the first 100. The interim analysis was approved by the FDA as part of MAPS' Statistical Analysis Plan approved by the FDA."
As David Carpenter writes in Forbes:
"In plain English: MAPS is well on course to meet the FDA's efficacy requirements for approval as a legal prescription drug…

"Still, it was difficult to summon the courage to open the email from the DMC since this was the most important reality check in MAPS' entire 34-year history," says Doblin. "The great results from the interim analysis has changed everything in that we are now actively preparing for FDA approval and commercialization based not on hopes and dreams but on actual data from Phase 3."
Sweet Jesus this is some Biblical shit.
Think about it.
A small, rag-tag group of concerned citizens recognizes the injustice of drug policy. Plods along for DECADES doing the grunt work of science, policy, advocacy all with donations from hippies (shoestring budget). As they approach the finish line a GLOBAL PANDEMIC shutters business, travel, and social gatherings, exacerbating emotional suffering. Yet within the midst of the pandemic, a child is born.
The results of this Interim Analysis is like the head of Psychedelic Medicine crowning from the birth canal of the long pregnancy of drug development. A new way of addressing mental and emotional health will be taking its first breath at any moment.
Congratulations and thank you MAPS!
To bring the project home, MAPS has announced a $30 million Capstone Fund:
"To complete this research and make MDMA a legal medicine, MAPS, in collaboration with the Psychedelic Science Funders Collaborative (PSFC), has launched the $30 million Capstone Fund. The Capstone Fund has already secured the first $12 million, and has brought together a diverse array of supporters committed to healing PTSD globally."
Kim Kuypers tapped for MindMed LSD Study
"Mind Medicine is pleased to announce that, on May 8, 2020, it has entered into a clinical trial agreement with Maastricht University to undertake a Phase 2a clinical trial for lysergic acid diethylamide ("LSD") in adult patients with Attention Deficit Hyperactivity Disorder ("ADHD")…

Dr. Kim Kuypers, associate professor, Department of Neuropsychology & Psychopharmacology at Maastricht University will serve as a Principal Investigator for the Phase 2a Clinical Trial. Dr. Kuypers is a leading clinical investigator in the field of psychedelics and has previously evaluated the concept of microdosing in other research."
Big deal right here.
Dr. Kim Kuypers has been involved in psychedelic research at Maastricht University since 2003 when she joined the faculty of the Psychology and Neuroscience department.
"Kim PC Kuypers is affiliated as an Associate Professor with Maastricht University, Faculty of Psychology and Neuroscience where she obtained her PhD in 2003. Her main goal is to understand the neurobiology underlying flexible cognition, empathy and well-being. To accomplish this she uses a psychopharmacological model, studying the (sub)acute and longer lasting effects of psychedelics on these behaviors and their underlying biology. She also conducts survey research to understand the motives underlying psychedelic use, and the experienced effects, and she develops new paradigms to study cognitive flexibility and empathy in a more ecologically valid way"
Maastricht's Psychopharmacology research group has been studying psychedelics and other psychotropics since 1997. Dr. Kuypers gives a brief overview in her presentation on Microdosing LSD at the Horizons Conference 2019.
This is the second significant academic partnership for MindMed. A few weeks ago they announced the Matthias Liechti partnership. Liechti is also an LSD expert.
To be honest, I don't have a good sense of how relationships between industry and academia come about, how they are negotiated, and how they are managed? I keep wondering if academics have agents or how much weight the university imposes on these deals? So many people from Imperial, Hopkins and elsewhere are serving as Scientific Advisors to many companies, how are these contracts structured?
We'll come back to this idea in a future dispatch, I am going to explore the nature of academic and industry relations. There is, of course, a long history of partnerships of this kind especially in drug development.
Headlines
"I've worked with people with MDMA in underground settings days before they died, and it was just incredibly helpful. It's actually a pain killer as well. You take MDMA with opiates and you get better pain control, it wakes you up and you're more alert. So there's just an enormous amount of potential uses for boomers and elderly people."
"This measure will be a game-changer. But only if it gets on the ballot. We at the IP 34 campaign strongly support them, as they support us. Both campaigns are working together. We are asking every supporter of IP 34 to download and sign the petition for IP 44 today." — Sam Chapman
Have a Good Trip: Reviews
"As a harmless time-waster, Good Trip has its charms, but also its oversold shtick."
"But those looking for much in the way of real insight will find this amiable enterprise doesn't stray very far from a general, standard-stoner-yuks tenor of "OMG I was SO HIGH!!!"
I haven't seen it yet, but Midnight Gospel is EPIC
Upcoming Events
PsyTech Summit featuring: Rick D, Christian A, JR, Doc Kuypers, Shlomi, and more!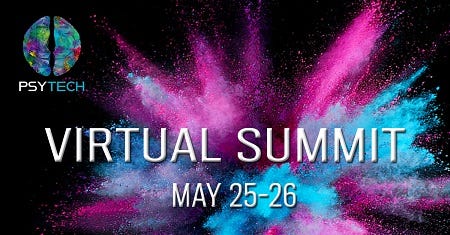 The Conscious Fund and Microdose host Cybin CEO Paul Glavine in conversation with Paul Austin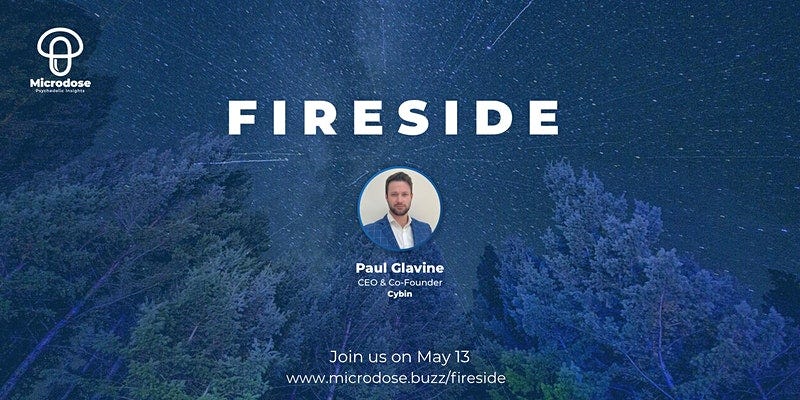 ---
Alright, folks, that's it for this week, see you next time.
Thanks for reading,
Zach