Discover more from The Trip Report by Beckley Waves
on the business, policy and science of psychedelics
Over 5,000 subscribers
MDMA Saves Money; Can Psychedelics Save America? Science & Religion; Business Highlights
Psychedelic News Roundup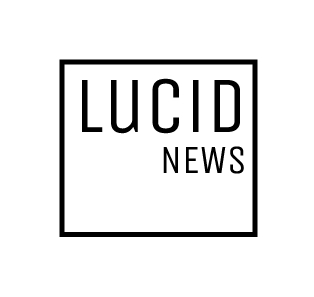 Policy
A Healthcare and bioethics group at Harvard Law school is hosting a panel discussion of this very question:
"This panel, along with its companion Bill of Health symposium, attempts to answer the following questions: Can psychedelics benefit those not helped by modern medicine? Could they help political rivals find common ground and work together to build a better future? Can their benefits be accessed equitably, without leaving vulnerable groups behind and reinforcing patterns of oppression and exploitation? Can they revitalize the economy by creating new industries? Can they offer a model for harm reduction that could help address the opioid epidemic?

In other words: can psychedelics help save America?"
If Bill Clinton said: "it depends on what the meaning of the word 'is' is."
The answer to the question "can psychedelics help save America?" depends on what your definition of the word 'save" is.
Canadian Parliament is on the clock
With a focus on Oregon and Washington DC, I missed that the petition to decriminalize plant medicines in Canada was read in the House of Commons a few weeks ago.
The Canadian government has 45 days to respond.
"Our petition to decriminalize plant medicines in Canada was presented in the House of Commons by Paul Manly MP on September 30th, 2020.

The Canadian government now has 45-days to respond to this petition that was signed by 15,000 Canadians. Entheogenic medicines could be the crucial missing piece in healing epidemic rates of depression, anxiety, PTSD, and drug addiction while empowering people to realize greater l wholeness, purpose and connection. Join us in support of decriminalization!"
Related: How a Canadian Decriminalization Model Can Improve on Portugal
Science & …Religion?
Odd bedfellows, eh?
Given the attention placed on drug development, clinical trials, and psychedelics as therapeutic tools, it is easy to forget that historically there has been an overlap between religious and medical practice. There is evidence, clinical and historical, that point towards a potential reunion this time around.
Last week a virtually unknown author named Brian Murarseku appeared on the Joe Rogan Experience and I can't stress this enough…. it blew my mind.
The Immortality Key is Muraresku's first book. With it, he assumes the role of torchbearer for the rigorous study of the role of psychedelics in the Greek and Roman empires and primitive Christianity, carrying on the work of luminaries like Gordon Wasson, Aldous Huxley, and others.
The Immortality Key is like The Road to Eleusis, The Doors of Perception, and The Da Vinci Code wrapped into one.
Offering the latest archeological and classical scholarship with a swift-moving plot, it is accessible reading on a topic with implications that would, to use a cliched phrase, "shake the Roman Catholic Church to its core" and fundamentally change long agreed upon historical narrative.
Muraresku lays out evidence that the original Christian Eucharist might very well have been a psychedelic wine. Of course, the early Church would have viewed such a sacrament as a threat and would have stomped out the pre-Christian ritual leaving little to no evidence.
I am not one for hyperbole, but if the advent of psychedelic-assisted therapy isn't a watershed moment in human history, the simultaneous emergence of psychedelic medicine and entheogenic-assisted religiosity certainly is.
Along those lines, Johns Hopkins Magazine recently resurfaced findings from a DMT survey study, noting that:
"The vast majority of the respondents said DMT brought them into contact with a "conscious, intelligent, benevolent, and sacred entity," most commonly described as a "being" or "guide," in an interaction that oozed joy, trust, love, and kindness. Eighty percent reported that the experience had fundamentally altered their perception of reality, and 72% said that the entity continued to exist after the experience "in a different plane of reality." Perhaps most startling was that more than half of those who had previously self-identified as atheists—28% of the sample—described some type of belief in a higher power or God after taking DMT, according to Griffiths, director of the Johns Hopkins Center for Psychedelic and Consciousness Research."
You expect Blue Cross Blue Shield to cover this?
Speaking of insurance coverage, MAPS just published findings that MDMA-Assisted Psychotherapy Will Be More Cost-Effective than Other Treatments for PTSD.
"A peer-reviewed study published today in the research journal PLOS ONE demonstrates that MDMA-assisted psychotherapy is remarkably cost-effective when compared to currently available treatments for posttraumatic stress disorder (PTSD). It is estimated that a public healthcare payer or private insurer making MDMA-assisted psychotherapy available to 1,000 patients with PTSD would reduce general and mental health care costs by $103.2 million over 30 years."
And if the entanglement between the modern healthcare system, Mystical Experience-as-Mechanism-of-Action, and the history of the Abrahamic Religions wasn't enough, we have to deal with the political implications of psychedelic medicine.
Eddie Jacobs, the Oxford bioethicist in training made the case in Scientific American that the ethical implications of psychedelic-assisted therapies are far from straightforward because of the apparent "liberalizing" qualities (emphasis mine):
"Arguably, then, it is unsurprising that it can generate long-lasting changes in patients: studies report increased prosociality and aesthetic appreciation, plus robust shifts in personality, values and attitudes to life, even leading some atheists to find God. What's more, these experiences appear to be a feature, rather than a bug, of psilocybin-assisted psychotherapy, with the intensity of the mystical experience correlating with the extent of clinical benefit….

But to generate a breadth of appeal, one challenge stands out: psilocybin seems to make people more liberal."
Eddie has been preparing for the dissertation process and peer review with an active Twitter presence, where What if a Pill Can Change Your Politics or Religious Beliefs? received some good-natured "real world peer-review."
Business Headlines
Numinus Appoints Multidisciplinary Global Leaders to its General Advisory Council
"Drawing on experience across a broad range of specialties including psychedelic medicine, mental health advocacy, performance optimization, and digital healthcare, the multidisciplinary council will provide unique insight and guidance to support Numinus' mission of creating an ecosystem of health solutions centered on safe, evidence-based, accessible psychedelic-assisted psychotherapy."
Field Trip Adds Acclaimed Physician, Dr. Andrew Weil, to Medical Advisory Board
"Field Trip Health… today announced the addition of Andrew Weil, M.D., world-renowned leader and pioneer in the field of integrative medicine, to its medical advisory board. In this role, Dr. Weil will provide Field Trip with medical advice and expertise on healing-oriented approaches to healthcare, as well as guidance on extending the influence and reach of psychedelic therapies." 
Havn Life Applies for Licence to Produce and Sell Psilocybin
"Havn Life Sciences…is pleased to announce it has submitted an application to Health Canada to obtain a Controlled Drugs and Substances Dealer's Licence ("Licence") for Psilocybin and Psilocin.

This Licence, when issued, will permit Havn Life to sell naturally-derived psilocybe spp compounds, under the Controlled Drug and Substances Act, to universities, researchers and companies."
---
Thanks for reading and see you next time.
Zach