Discover more from The Trip Report by Beckley Waves
on the business, policy and science of psychedelics
Over 5,000 subscribers
MindMed; Psychedelics + Virtual Reality; Growing Pains; PsyTech Postponed; Job Listings
How Abooot MindMed, Eh?
The big news, of course, is MindMed going public on the Canadian NEO Exchange yesterday.
"Today, Mind Medicine Inc. began trading on the NEO Exchange—and what a splash it made. The drug development company with two Phase II psychedelic medicines in the pipeline obliterated the previous new listing volume record on NEO Exchange, as demand for the newly-crowned sector leader overwhelmed supply. Despite our predictions of success, even we couldn't have prophesized such resounding interest MindMed would receive on Day 1." 
"Despite the lack of suitable comparisons, there's absolutely no question that MindMed's RTO day was a resounding success. At minimum, it shows that legitimate and well-financed psychedelic companies can attract capital in droves—even on junior exchanges like the NEO. This bodes well not only for MindMed, but for the half dozen companies (or so) clamoring to join the Canadian exchange later this year."
A sign of progress or a sign of decay depending on your perspective—either way, the corporate psychedelics train has officially left the station.
MindMed is investing in 18-MC, the non-psychedelic Iboga Alkaloid derivative for the treatment of Opioid Use Disorder.
We covered 18-MC in Monday's Pro dispatch.
Why Canada, eh?
Canadian exchanges developed a reputation for being cannabis-friendly because Canadian banks were willing to do business with cannabis companies and American banks were not.
This lead to the majority of American cannabis companies seeking public offerings to head North thereby greasing the wheels, or perhaps we should say sweeping the curling stone, for psychedelic companies seeking to issue public shares in Canada.
Why Now, eh?
MindMed Co-Founder and Co-CEO JR Rahn said: "Today marks a significant step forward in our ability to access further institutional capital to fund our ground-breaking clinical trials and mission to build the most compelling pipeline of psychedelic inspired medicines. NEO provided a clear, efficient path to go public on their institutional-grade main-board stock exchange. Psychedelic medicines present an opportunity to address large societal problems, like the opioid crisis, and a public listing of MindMed could help accelerate the path to a cure."
MindMed co-CEOs JR Rahn and Stephen Hurst will be speaking with The Trip Report about this historic event, how the team came together and plans going forward sometime in the next few days. Transcript and audio of this conversation will be released as an upcoming Trip Report Pro dispatch.
Psychedelic VR
I joked with a Trip Report reader last week that the future of psychedelic therapy will be like the future long haul trucking and radiology—automated.
Instead of a trained and licensed psychotherapist guiding blindfolded patients through journeys to undo trauma and dysfunctional coping strategies, patients will be immersed in a virtual reality that will algorithmically respond to real-time neural correlates and biometric data to optimize the VR experience for therapeutic outcome. Thereby tailoring the treatment to the specific patient, thus yielding a superior treatment.
The set up will look something like this: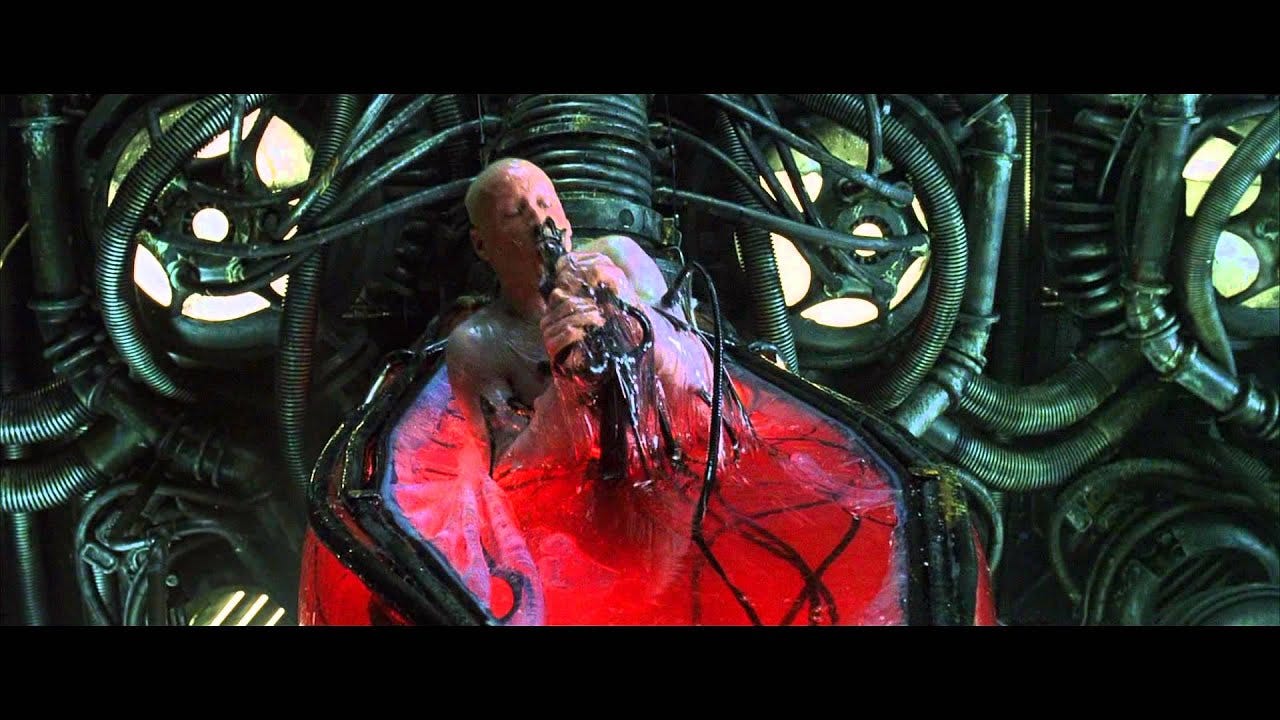 I just can't wait for the future, how about you?
It just so happened that today, Robin Carhart Harris, that devilishly handsome Brit, tweeted out the following:
"The study, published through Cornell University and led by an international group composed of computer coders, virtual reality specialists, and medical doctors, employed a program called Isness. Isness is a "multi-person VR journey where participants experience the collective emergence, fluctuation, and dissipation of their bodies as energetic essences…

Most of Isness's participants reported experiencing ego dissolution or ego death, a crucial component of all psychedelic experiences where one's individual identity merges or dissolves into a collective non-identity. They also reported feeling an innate knowledge of their being and their relation to the universe, another aspect of psychedelic experiences. The majority of participants also said they felt a deep, indescribable interconnectedness with the other participants and with their environment."
In the words of
If it is true, as VICE reports, that Therapists Are Unprepared to Talk to People About Taking Psychedelics, then this sci-fi future may not be too far off.
Growing Pains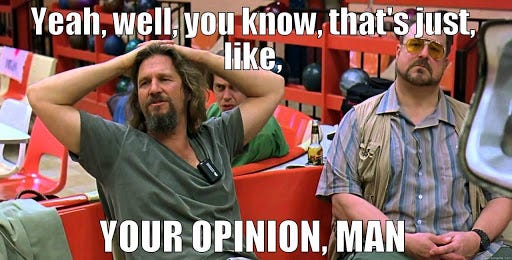 I believe psychedelics is the most fascinating area/industry/space/whatever you want to call it.
Here's a quick list of the topics under the psychedelic umbrella that make this endlessly engrossing.
Science and philosophy of consciousness

A breakthrough in treatment for depression, PTSD, Anxiety, addiction among others

History and current status of prohibition, illegality, stigma and false propaganda

A rich and varied history and culture of spiritual, religious and ceremonial use

The intersection of capitalism, science, indigenous wisdom and ways of knowing, culture, spirituality

Diversity of viewpoint, worldview, and lived experience
I am guilty of belaboring the growing pains and differing opinions in this community.
And yet, while there is tension, there is also a great opportunity to learn about a wide range of world views, lived experiences, opinions, cultural and spiritual traditions, business models, financing structures, etc.
The list goes on and on.
So, the new "Growing Pains" section of The Trip Report is dedicated to learning about our differences and expanding our individual worldviews for the betterment of the psychedelic renaissance.
Let's see how this goes. As always, feedback encouraged.
Cannabis, Psychedelics, Idealist, and Capitalists
"We had a little disagreement about where the future of psychedelics should be heading," she said, "He didn't like what I had to say."
Alternative Investor, Cody Shirk published an article on LinkedIn that captured the major point of tension in the psychedelic arena.
I encourage you to read it.
"The problem with the idealists is that they are just that: They have great ideas, but can't ever make them into reality, because their ideas just aren't realistic. Their extreme dedication is the same exact reason why they can't take things to the next level, as they can't see the positive influence that capitalism brings to every industry. 

The problem with evil capitalists is that they will do just about anything to walk away with a fat wad of money in their pocket. That includes cutting down a forest and then sprinkling the ground with salt to ruin future opportunities, instead of replanting new trees to fuel the industry they profit from."
Tech, Wellness and Beyond
Attorney and activist, Evan Parke shared an opinion that got quite the response, again on LinkedIn. Nothing malicious or distasteful but simply a sampling of the relevant opinions of how the future will unfold.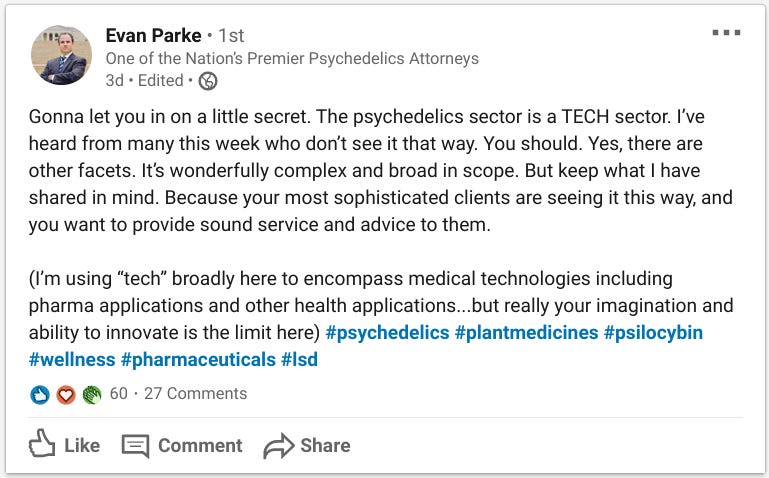 PsyTech Summit Postponed
From an email from PsyTech:
"Given the situation with the spread of the coronavirus and after consulting with global health experts, the PsyTech Summit Tel Aviv originally scheduled for March 2020 will be postponed until June 14th and 15th 2020."
Here's a list of other upcoming events that could be affected by COVID-19
Report on Psychedelics: Toronto April 2nd
Intercollegiate Psychedelics Summit April 17-19, Boston, MA
Becoming Whole May 2nd, Boulder, Colorado
Meet Delic May 2-3, Los Angeles, CA
Psychedelic Jobs
Mind Medicine Australia - Grants, Partnerships & Fundraising Officer
COMPASS Pathways - Clinical Project Manager (NYC)
MAPS PBC - Cheif Financial Officer
And here it is, your moment of Zen;
As always, thanks for reading, thanks for sharing and thanks for connecting.
Until next time,
Zach
---
Want More?
The Trip Report Pro has you covered
Don't destroy your dopamine system scrolling through Twitter, Facebook, Linkedin, Reddit, Google alerts, company websites, press releases, and the far corners of the internet searching for the latest news from the pupa of the psychedelic emergence.
Let me destroy mine on your behalf.
In addition to Wednesday's free-for-all-dispatch, you'll get The Trip Report Pro every Monday and Friday with more in-depth news and analysis from the land of psychedelia.
These are indeed wild times, and The Trip Report aims to be your Ride or Die through the changing landscape of psychedelics.
Here's the deal:
Wednesday posts will remain free and available to all

Monday and Friday posts will be subscriber-only with more in-depth and long-tail coverage of the news, events, deals, companies, policies along with analysis and commentary.

Subscriber-only community features (discussions, guest posts, AMAs, interviews, etc.)

$15/month or $150/year

For info on Group (company and non-profit rates) and Student discounts email thetripreport@protonmail.com