Discover more from The Trip Report by Beckley Waves
on the business, policy and science of psychedelics
Over 5,000 subscribers
NHS rejects Spravato; Psych Congress features psychedelics; AWAKN's Research Division; New Aussie Rules, & more
Psychedelic Business News Roundup
In Partnership with Lucid News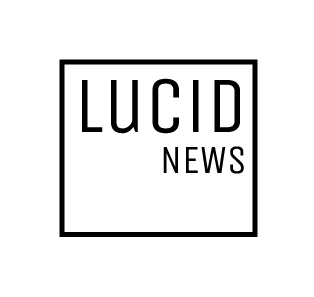 Starting today, Wednesday's Trip Report and psychedelic business news round-up will be in partnership with Lucid News! Each Wednesday, we'll start with a round-up of the most essential psychedelic business news of the week with brief commentary and context and will also be published on the Lucid News website.
Esketamine Rejected by England's National Health Services for a Second Time
Last week England's National Institute for Health and Care Excellence (NICE), the organization that chooses which drugs the National Health Services (NHS) will use (and pay for), decided, for a second time, to reject Spravato, the esketamine product developed by Janssen pharmaceuticals.
From Pharmaphorum:
NICE has rejected regular NHS funding for Janssen's depression spray Spravato (esketamine) for a second time, although the company says it could salvage the situation by providing further data and "additional discussions"…

"Janssen, the pharmaceuticals unit of Johnson & Johnson, said it was "disappointed" with the decision, which applies to England and Wales, after NICE raised multiple issues with the drug and questioned the company's cost-effectiveness calculations."
As we've covered before, ketamine is the canary in the coal mine of psychedelic medicine. We'll learn a lot about the preferences of patients, providers, and payers for the new, FDA approved products such as the non-dissociative (Spravato) as compared to the off-patent, off-label, non-reimbursed option (IV, Sublingual, intramuscular ketamine) as well as the challenges of the unique facility and patient supervision requirements of psychedelic medicine.
So far, it appears that patients, providers, and payers are pushing back against the new and approved for the old and off label, and this NICE decision is the recent high profile example.
Future reimbursement efforts of MDMA, Psilocybin could face challenges from decriminalization and rescheduling efforts, like those from Canada and Australia, respectively, and state efforts like Oregon's Ballot Measure 109.
If the first 'psychedelic pharmaceutical' is this hampered now, what does the future look like?
Large Psychiatry & Behavioral Health Conference to Focus on Psychedelics
Many psychiatrists, psychologists, and other behavioral health professionals will be given a proper introduction to psychedelic-assisted therapies this week as some of the most prominent names in psychedelics, including Rick Doblin, Robin Carhart-Harris, Usona's Malynn Utzinger and Charles Raison, and Bob Jesse, will present at Psych Congress 2020.
Psych Congress, an independent mental health conference for professionals, runs from September 10-13th and will be virtual this year. It is put on by The Psychiatry and Behavioral Health Learning Network, a large industry group that hosts conferences, continuing education for the field.
Why this matters
Perhaps as you've experienced, psychedelics are unique.
Unique in the experience they create, unique in the insights gained, unique in the medical conditions they have the potential to treat, unique in their history of long term cultural and religious use, unique in their legal status and how they became outlawed.
And unique in the manner in which they are to be delivered as a licensed medicine. This is not the kind of thing where a drug rep buys the office staff lunch enough times until the doctor submits and writes scripts for x instead of y.
For those of us watching closely, it may feel like psychedelics are going mainstream, and it is an inevitable next step. Still, medicine is generally a conservative crowd, and change happens slowly. Bringing more therapists, psychiatrists, counselors, and specialists into the psychedelic fold, bringing them up to speed on the science, the challenges, the opportunities, the unique features, and not to mention getting them trained and credentialed, and experienced as providers (and recipients) will be a massive undertaking.
It seems like a good sign that the people mentioned above will be guiding the way at such a large industry conference.
AWAKN Life Sciences Launches Clinical Research Division
From the Press Release:
"AWAKN Life Sciences Inc, the European psychedelic assisted psychotherapy company, today announces the launch of its Commercial Clinical Research Division…

AWAKN's Commercial Clinical Research Division focuses on sponsoring, designing and delivering existing compound, new indication psychedelic assisted psychotherapy clinical trials, for both for profit and not for profit organisations."
The team includes Ben Sessa as CMO, and David Nutt as Chairman of the Scientific Advisory Board and the clinic-based approach is set up for 1. Treatment 2. Conducting clinical trials and 3. Training practitioners.
Bottlenecks to psychedelic-assisted therapies are the rigors of the regulatory approval process, including larger, multi-site Phase II & III trials and scaling therapist training.
AWAKN's strategy addresses both.
Recently, MAPS announced a partnership with Naropa University to offer MDMA assisted-psychotherapy training, and COMPASS's recent F-1 documents noted their reliance on their party trained therapists at third-party clinics, two moves that, to my mind, highlight the trend of licensing out therapist training to make it more accessible.
While we're seeing early psychedelic clinics open up, it is tough to know how many are incorporating therapy in addition to ketamine. However, those that will most effectively contribute to the responsible expansion of psychedelic medicine will be those that are actively involved in clinical research in addition to outpatient services.
AWAKN and Cedar Psychiatry are the only two that, as far as I can tell, are currently going this route though there may be others.
Policy
New Aussie Rules?
Last Friday, we covered the application made by Mind Medicine Australia to reschedule MDMA and Psilocybin in Australia from Schedule 9 to Schedule 8, which would allow doctors to prescribe them to patients without seeking exemption from the government.
"In the same week that COMPASS announced IPO plans and Esketamine was again rejected by England's National Health Services because of the price tag it is only fitting that Mind Medicine Australia is petitioning the Australian Therapeutic Goods Administration (TGA) to circumvent the traditional drug development process and reschedule MDMA and Psilocybin so that physicians can legally prescribe them in clinical practice."
If this rescheduling is approved, then Australia would set a precedent for other countries to follow and would create a drastically different landscape than the pharmaceutical-based one we're seeing built.
What a time to be alive.
Section 56 Exemption Update
Science
"These findings provide supportive evidence for positive psychological aftereffects of a psychedelic experience that are relevant to the treatment of EDs. It is hoped that this will encourage further research and will bolster initiatives to directly examine the safety and efficacy of psychedelic assisted therapy as a treatment of EDs in future clinical trials."
"The findings demonstrated an increase in BDNF blood plasma levels at 4 h (5 μg) and 6 h (5 and 20 μg) compared to that for the placebo. The finding that LSD acutely increases BDNF levels warrants studies in patient populations."
This paper prompted a discussion Twitter (here) about the nature of the measurement, the conflict of interest, and the challenge of deducing effects from something like BDNF. The challenge of biomarkers of plasticity is that change is constant; not all change is 'good' and conclusions are tough to make. As one commenter on this thread noted, "do stuff to brains, lots of stuff happens."
Events
Yesterday, Chacruna hosted "Sacred Plants, Religious Freedom and the Future of Psychedelic Spirituality" with Erik Davis, Kathleen Harrison, and Bob Otis. The event can be viewed on the Chacruna website.
I've been thinking that I have overlooked sacramental use through religious exemption as one means of opening up access for psychedelic medicines and plan to cover this topic more in the future. I think there is a paradoxical "return to religion" taking place, and it will be fascinating to see how psychedelics contribute to this trend.
---
Thanks for reading. See you next time!
Zach