Discover more from The Trip Report by Beckley Waves
on the business, policy and science of psychedelics
Over 5,000 subscribers
Today's Trip Report Looks at
A recent meta-analysis of psychedelic placebo-controlled studies

A new Psychedelic stock index with one outrageous claim

DARPA funding to the University of North Carolina for psychedelic research

Updates from the Canadian Psychedelic Circus
It's the Effect Size Silly
"We compared the standardized mean difference between the experimental and placebo control group at the primary endpoint. Results indicated a significant mean between-groups effect size of 1.21 (Hedges g), which is larger than the typical effect size found in trials of psychopharmacological or psychotherapy interventions…Overall, analyses support the efficacy of psychedelic-assisted therapy across four mental health conditions - post-traumatic stress disorder, anxiety/depression associated with a life-threatening illness, unipolar depression, and social anxiety among autistic adults." 
If you recall, MAPS recently announced its Phase 3 trial of MDMA for PTSD has been approved to truncate their enrollment. They were planning to enroll 200 patients but since the interim analysis showed such strong results they are cutting it in half which should save a large chunk of time and money.
"The analysis revealed a 90% or greater probability that the trial will detect statistically significant results when all participants have been treated, and that the trial will not require additional participants beyond the first 100." 
I have been wondering about the impact that effect size is going to have on psychedelic drug development. I suspect that in well-designed trials of psychedelic-assisted therapy researchers can show clinical significance in smaller patient populations because of the unusually large effect size.
This is likely a boon for organizations like MAPS and other developing drugs because again it will cut time and expense.
On the flip side, I imagine that the smaller studies will not reveal as many negative "outliers". That is the fewer people who go through a study the smaller the chance that a severe adverse effect is captured.
It seems that psychedelics pose no toxicological threat so the types of adverse effects we'd likely see as psychedelic therapy moves into the wild are things like super intense emotional and behavioral outbursts that lead to injury, damage, etc. taking place in less rigorously controlled settings. And perhaps disastrous decisions made before the effects can be fully realized. Rick has mentioned a few times that his biggest fear is that someone commits suicide in the Phase 3 trial and it gives the FDA pause or shuts the program down entirely.
With effect sizes so large for conditions that have been devastating for people, families, and the healthcare system it is easy to be fooled into thinking that it is all upside. The promise of psychedelic medicine demands that the quality of set and setting (the clinic, therapist, integration, follow up, etc.) is not taken for granted.
As the authors of the above meta-analysis conclude in the abstract:
"Larger trials with more diverse samples are needed to examine possible moderators and mediators of effects, and to establish whether effects are maintained over time."
Wait, Silo Wellness has Raised $80 Million???
The newly release psychedelic stock index called psyindex.com tracks stock prices and valuations of psychedelic companies. A quick perusal of the publicly listed companies is another reminder of the circus taking place.
The more useful information would be that of private companies, however, it is very limited. "Amount raised" is the only information it includes which is "unknown" for nearly everyone.
However, they indicated Silo Wellness has raised $80 Million—the only other companies that have raised more than $10 million are COMPASS Pathways and ATAI.
This cannot be accurate.

Silo Wellness is the Oregon based company that announced a patent pending for nasal delivery back in December.
They have been quiet since then, which according to my hypothesis that the actual value of a company is inversely related to the frequency of press releases, would indicate they're dutifully working on something useful. However, $80 million is insanity for a psychedelic nasal spray and retreat company.
Barbara Bauer at Psychedelic Science Review offers a great analysis (link above) of this partnership and the conspicuous absence of any mention of psychedelics:
"While DARPA's funding of psychedelic drug research may seem to have come out of left field, the organization expressed their desire and reasoning to conduct such research last year. On September 11, 2019, DARPA issued a press release announcing the Focused Pharma program…While this release also left out the word "psychedelic", it described "certain Schedule 1 controlled drugs that engage serotonin receptors" which was widely interpreted to mean psychedelic drugs, and the release went on to describe these drugs as producing "significant side effects, including hallucination."
Add the University of North Carolina to the list of those trying to engineer out the trip:
"Depression, anxiety, and substance abuse affect large segments of the population. Creating safe, rapidly acting, and more effective medications would revolutionize the treatment of these disorders thereby diminishing death and disability," said Roth, who also directs the National Institute of Mental Health Psychoactive Drug Screening Program, based at UNC-Chapel Hill. "Although drugs like ketamine and potentially psilocybin have rapid antidepressant actions, their hallucinogenic, addictive, and disorienting side effects make their clinical use limited. Our team has developed innovative methods and technologies to overcome these limitations with the goal of creating better medications to treat these neuropsychiatric conditions."
This looks like a 'sales, tax & regulate' program, not merely a decriminalization effort and beyond a 'medical psilocybin' initiative.
From Marijuana Moment:
Here's the language of a hypothetical ballot initiative that 500 likely voters in Colorado were asked to weigh in on: 

"Shall there be a change to the Colorado Revised Statutes concerning psilocybin mushrooms, decriminalizing sale and possession for personal use of psilocybin mushrooms by persons 21 and older; allowing qualified mental health providers to authorize access to psilocybin mushrooms for people with depression, anxiety and other qualifying conditions including terminal illnesses; enacting necessary fees and licenses for qualified medical facilities run by qualified owners; requiring the State to license and regulate the cultivation, processing and sales of psilocybin mushrooms as well as impose penalties for violations of such regulations; and requiring that a review panel appointed by the Governor report annually on the implementation of this revised statute?"
"Possession for personal use" is the key phrase.
Highlights from the Great Canadian Psychedelic Stock Wars of 2020
"Mira X Acquisition Corp. is pleased to announce that it has entered into a letter of intent dated June 15, 2020 with Field Trip Psychedelics Inc. to complete a going-public transaction in Canada for Field Trip (the "Proposed Transaction")."
Interesting to note that the press release came from Mira X and not Field Trip. A glance through Field Trip's website and social media has no mention of it. However, there is a psychedelic investment event today that they could use to announce this deal.
Champignon is changing its name to Apotheosis which refers to the highest point in the development of something; culmination or climax as in the below graph: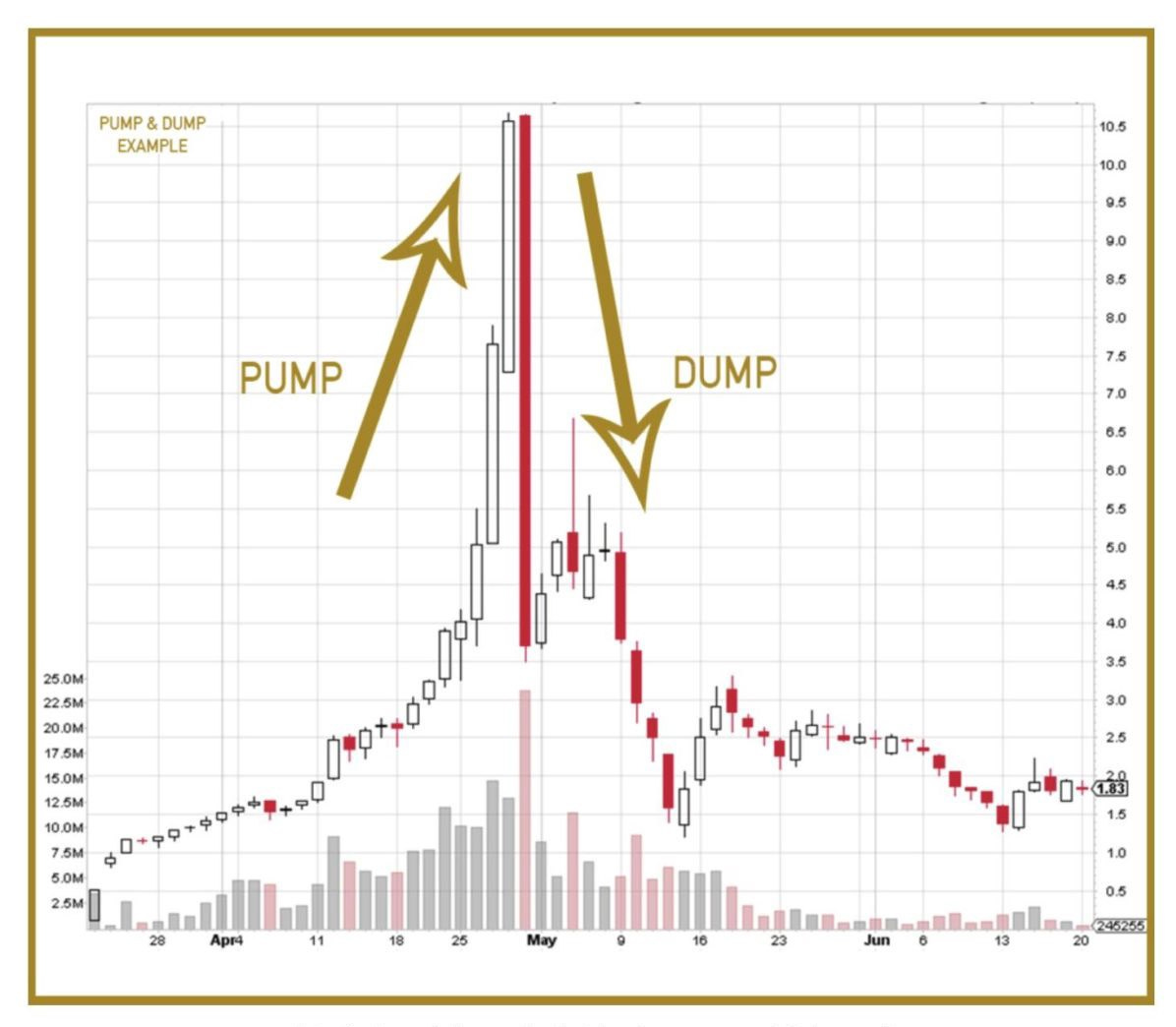 "The agreement will give Mydecine the ability to access fungal medical discoveries immediately, while the company's peers spend years to get through these investigations. Tests will be done on varietal mushrooms and their extracts, including "scheduled substance" mushrooms, which may contain psilocybin, a hallucinogenic compound. The goal is for Mydecine to develop within three years products with clinical applications. Mydecine signed a two-year contract and will be pay API around $800,000 in the first year and again the second year."
---
That's it for today, thank you for reading.
Trip Report Pro subscribers can look forward to Friday's dispatch with an analysis of the recent Fireside Chat with ATAI's executive team, Christian Angermayer, Srinivas Rao, and Florian Brand.
Stay safe and be well,
Zach