Discover more from The Trip Report by Beckley Waves
on the business, policy and science of psychedelics
Over 5,000 subscribers
Psychedelic Partnerships: Synthesis+4 Sigmatic; Revive+Red Light; YG+TLS; How to Spot a Lemon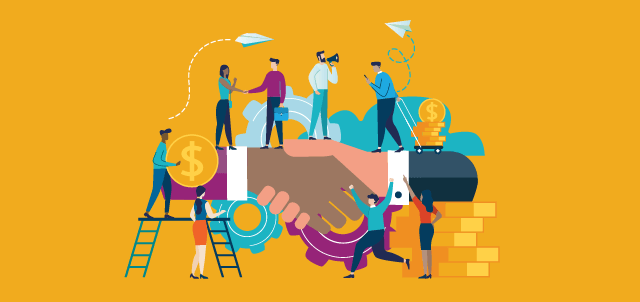 Welcome to The Trip Report, a newsletter for the builders of the emerging psychedelic ecosystem on the business, policy, and impact of psychedelics.
For new readers, welcome to this quickly growing community of psychedelic stakeholders— if you have any questions, suggestions or feedback just hit respond or shoot an email to thetripreport@protonmail.com
---
Reminder: The Trip Report Pro launches on February 24th.
If you value and enjoy The Trip Report perhaps two additional updates per week will tickle your fancy. (Ask about Group/Org/Business subscriptions)
The Trip Report Pro will go out Monday & Friday starting February 24th with additional news, analysis, and commentary on the emerging psychedelic ecosystem:
Wednesday posts will remain free and available to all

The new Monday and Friday posts will be subscriber-only with more in-depth and long-tail coverage of the news, events, deals, companies, policies along with analysis and commentary.

Subscriber-only community features (discussions, guest posts, AMAs, etc.)

Sign up before March 1st to get The Trip Report Pro for $10/month or $100/year for the first year.

After March 1st $20/month or $200/year
Business
There's a conundrum for many would-be psychedelic companies.
Namely, "what should we sell?"
This is of course because of the illegal status of psychedelics in most parts of the world.
Two ideas to begin building a brand and developing a platform are:
Psychedelic Retreats in legal countries

Functional Mushroom products
It appears that one of the more respected and well-run psychedelic retreats is partnering with one of the more well respected and successful functional mushroom companies.
"We're excited to announce that mushroom expert Tero Isokauppila has been appointed to the Synthesis Advisory Board. Tero is the CEO and Founder of Four Sigmatic, a global superfood company helping people to elevate their wellness with healthy ingredients"
However, in this case, the company is Amsterdam based Synthesis so they can get right to work on products containing psilocybin.
By bringing in Isokauppila's know-how on cultivation, supply, packaging, etc. etc., they will have a pretty clear go-to-market strategy if and when the city and state ballot initiatives/legislative measures go into effect.
If Synthesis+Four Sigmatic is signaling a consumer goods strategy (mushroom coffee, protein powder, etc.) then Revive+Red Ligh it would seem are trying to develop extraction/purification IP.
"Revive Therapeutics Ltd. ("Revive"), a cannabis life sciences company focused on novel cannabinoid-based treatments for rare inflammatory diseases, is pleased to announce that it has entered into a supply and collaboration agreement (the "Agreement") with Red Light Holland Financing Inc. ("Red Light"), an arm's length party."
From the website, Revive appears to hold a few "cannabinoid delivery" patents and the partnership with Red Light seems to be a means of supplying psilocybin producing natural products (truffles/mushrooms) to see what extraction/delivery methods they can figure out with psilocybin.
"Flourish Mushroom Labs Completes Acquisition of Founding Interest in Translational Life Sciences Inc. TLS is a biotechnology company focused on developing proprietary formulations that contain restricted substances such as psilocybin and cannabis to serve unmet medical needs in the market. This includes opioid dependence, psychotic illness, pain management and traumatic brain injuries such as concussions. The company also offers services to design and oversee clinical trials of restricted substances for third parties."
I may have poopoo'd YG in the past about their press release strategy and their patenting of the weight loss properties of psilocybin (don't applaud Gwenyth Paltrow in a Press Release, come on).
But this could be interesting.
The founder of Translational Life Sciences (TLS), William Panenka, is a psychiatrist and researcher at the University of British Columbia whose work has focused on addiction treatment among the homeless, from his UBC page:
"As a clinical researcher, my main goals over the next five years are to continue my work with the homelessness in Vancouver's downtown eastside….As part of a large team led by Dr. Bill Honer (also a founding member of TLS), we recruit individuals housed in single room occupancy hotels who then undergo detailed medical and psychiatric testing, including brain MRI."
This kind of research experience would be very useful in creating access to psychedelic-assisted therapies for this population.
We'll see how this plays out.
The basic gist of this Bloomberg piece: Since a number of psychedelic based therapies are in development for medical use it opens the door for more conventional investment and more of it, potentially making the market much greater, but more concentrated since the pharmaceutical/FDA approval route is a higher barrier to entry.
Highlights:
Mind Medicine Inc., which is undertaking clinical trials of psychedelic-based drugs, intends to list on Toronto's NEO Exchange by the first week of March…"Our ambition is to be one of the first publicly listed neuro-pharmaceutical companies developing psychedelic medicines," Rahn said in a phone interview."

"The Canadian Securities Exchange, which has become the go-to bourse for U.S. cannabis companies that can't list in their home country, is also expecting listings from psychedelic drug companies in 2020."

"(pharmaceutical development) also sets the industry apart from cannabis, which has seen stock prices collapse amid slower-than-expected sales in Canada and ongoing federal illegality in the U.S."

"I think that the psychedelics industry could be much bigger than the cannabis industry because it's going to attract institutional capital and already is starting to," Rahn said. "It's also going to be a more concentrated space because the barriers to entry are much higher."
Rather than include this week's essay in the full post, making the newsletter dysfunctionally long, I decided to link to it here.
It is about less than attractive psychedelic investment opportunities, aka lemons.
Here's an excerpt:
So you connect with the CEO on WhatsApp, he sends you his deck and you write the check.

They have Intellectual Property, they tell you (or was it intelligent property?)

They have the best scientists and chemists, the best extracting and purifying, the best coagulating, titrating, emulsifying. (Fucking Science!)

You love science!

They have secured the funds, a warehouse, machinery, and a distributor (or was it a supplier?).

All they need is the fuel for the ship.

That's where you come in.

You, the one who's gonna make it all happen, you fucking stud, you.

You write the check. You hand it over. It's done. You smoke a blunt with your new "partners."

You're in.

NO FOMO for you.
Impact
One-month post-psilocybin, negative affective and amygdala response to facial affect stimuli returned to baseline levels while positive affect remained elevated, and trait anxiety was reduced…These preliminary findings suggest that psilocybin may increase emotional and brain plasticity, and the reported findings support the hypothesis that negative affect may be a therapeutic target for psilocybin.
Or "Magic Mushrooms can help your Resting Bitch Face"
Unlimited Sciences
Our friends at Unlimited Science had a big week. We'll have more on this next time, but for now, here is a teaser video from the group that partnered with Johns Hopkins
Reminder: The Trip Report Pro launches on February 24th.
If you value and enjoy The Trip Report perhaps two additional updates per week will tickle your fancy. (Ask about Group/Org/Biz
The Trip Report Pro will go out Monday & Friday starting February 24th with additional news, analysis, and commentary on the emerging psychedelic ecosystem:
Wednesday posts will remain free and available to all

The new Monday and Friday posts will be subscriber-only with more in-depth and long-tail coverage of the news, events, deals, companies, policies along with analysis and commentary.

Subscriber-only community features (discussions, guest posts, AMAs, etc.)

Sign up before March 1st to get The Trip Report Pro for $10/month or $100/year for the first year.

After March 1st $20/month or $200/year