Discover more from The Trip Report by Beckley Waves
on the business, policy and science of psychedelics
Over 5,000 subscribers
Psychedelics in Fortune mag; Denver's shroom council; VP Pence in the house?; illegal drugs are dangerous drugs; more press releases
Welcome to The Trip Report, a newsletter on the business, policy, and growing pains of the emerging psychedelic ecosystem.
For new readers, welcome to this quickly growing community of psychedelic stakeholders— if you have any questions, suggestions or feedback just hit respond or shoot an email to thetripreport@protonmail.com
Keeping up with the volume of psychedelic news and what it means is like drinking from a fire hose—its hard, fast, and it hurts.
The Trip Report Pro goes live on Monday 2/24
Heres the pitch for coming on board as a subscriber.
Don't destroy your dopamine system scrolling through Twitter, Facebook, Linkedin, Reddit, Google alerts, company websites, press releases, and the far corners of the internet searching for the latest news from the pupa of the psychedelic emergence.
Let me destroy mine.
Every Monday, Wednesday, and Friday, you'll receive The Trip Report Pro with news and analysis from the land of psychedelia.
These are indeed wild times, and The Trip Report aims to be your Ride or Die through the changing landscape of psychedelics.
Here's the deal:
Wednesday posts will remain free and available to all

The new Monday and Friday posts will be subscriber-only with more in-depth and long-tail coverage of the news, events, deals, companies, policies along with analysis and commentary.

Subscriber-only community features (discussions, guest posts, AMAs, interviews, etc.)

Sign up before March 1st to get The Trip Report Pro for $10/month or $100/year for the first year.

After March 1st $20/month or $200/year
And remember, "when the going gets weird the weird turn pro."
Now, on to the business, policy, and impact of psychedelics.
Business
"The mushrooms were, as they say, next-level shit."
The big drop this week was the well-written and well-researched piece by Jeffrey O'Brien in Fortune Magazine.
O'Brien did a great job of covering the landscape of psychedelics and highlighting key people, organizations, companies, and issues in the emerging psychedelic space.
The Trip Report reader and CaamTech CEO Andrew Chadeayne posted this on LinkedIn with an excellent summation: "Setting aside any judgement as to the "right" approach, I think the diversity of interest in the space is amazing."
And I agree, the viewpoint diversity is amazing and is what sparked the idea for The Trip Report.
"You've got underground hippies and nurses pushing psychedelics across a whisper network, while offshore purveyors are offering cushy retreats for adventurers and bon vivants. There are mystical shamans, Silicon Valley legends, dueling patent attorneys, and financiers aiming for IPOs. VCs are starting psychedelics funds. Activists are eyeing universal access, while nonprofits and philanthropists are urging caution."
Here's what I learned and some thoughts from the recent Fortune piece: Business gets ready to trip: How psychedelic drugs may revolutionize mental health care
The existential risk to the psychedelic movement comes from the tension between psychedelic factions.

"Nevertheless, there's palpable anxiety that the movement is one bad trip away from disaster—a headline-grabbing overdose perhaps. And there is no shortage of finger-pointing."

Clinical/medical proponents are concerned about underground people.

Decriminalization people are concerned about legalization efforts.

Long time psychonauts are concerned about cannabis and crypto bros coming in to reap profits.

Retreat organizers are concerned about how other retreat organizers run their operations.

Socialists are concerned about the capitalists, and vice versa.

In many ways, this is a reflection of the time we live in, the political atmosphere, the nature of public discourse in the age of social media.

But also about how people enter the psychedelic landscape. Some come from Burning Man, others enter from the treatment of depression/trauma, others enter by spiritual interests, some from scientific interests and yes, some from financial incentives.

And it is endlessly fascinating.

Hawaii Here I Come

My family moved to Maine from Brooklyn last summer and for the first four months, it was fantastic. The beach, the woods, the mountains. The small yet vibrant city of Portland felt like our new home.

But this winter tho…

So my interest was peaked when I read that some Hawaii residents are looking to leverage psilocybin for the mental health of its residents and taking the initial steps with the State by creating a Medical Working Group:

"The purpose of this Act is to establish a medicinal psilocybin working group that is tasked with developing a long term strategic plan to ensure that psilocybin services will become and remain safe, accessible, and affordable therapeutic options for all state residents twenty-one years of age and older for whom psilocybin may be appropriate."

Perhaps some time in the islands is just the spirit the shaman summoned.
ATAI has pharma partnership in the works:

"We had amazing discussions with pharma CEOs and heads of business development at the JPMorgan conference," [Angermayer] says, referring to the annual biotech investment convention in San Francisco in January. "They want to talk." He says he expects ATAI to announce a partnership with a pharmaceutical company in the spring.

Until now, ATAI has been acquiring/creating small, niche companies focused on singular products.

What would be the benefit of such a partnership?

Execution of patent strategy, price negotiations, clinical trials, CRO oversight?
An Argentina born African Shaman, a venture capitalist, and the inventor of Uber (kind of) walk into a bar…

This is probably the most ambitious plan I have seen:

therapist training+clinical infrastructure+practice management software+big data+Intellectual Property+branding+clinical guidelines+biometric aggregation=Nana

"Flor explains that Nana is primarily a technology play. She says that she and her team are creating a sort of "Nana in a box"—an online platform to enable the build-out of a loose network of healing centers around the globe.

The company is creating a prototype center as a proof of concept, she tells me, but the real IP comes in teaching healers how to administer psychedelics and integrate the experience through counseling.

The company will provide everything needed to get started or to transition existing clinics into Nana clinics. That includes training—"Imagine it like the Wonder Woman academy!"—as well as an online platform and app that offers 24/7 support, patient assessment, a template for psychospiritual integration, a user manual for the body (brain neurochemistry, mindfulness, etc.), and more."
"Kingdom Brand Management Inc. leases a property in California which may be suitable to cultivate medicinal mushrooms and sell and use mushroom extracts for products. The company plans to position itself in the marketplace to serve the potential demand following impending legalization of psilocybin."
"The LOI states that the $500,000 will be paid through the issuance of securities in Kingdom's parent company, Kingdom Brands Inc., which is planning an initial public offering in 2020. Yield Growth previously acquired 18,000,000 shares in Kingdom Brands, which is approximately 15% of the company."
Cybin Corp., a Canadian life sciences company focused on psychedelics and mushroom-psilocybin research, announced a new partnership with the Toronto Centre for Psychedelic Science.

With this partnership, the centers' co-founders, Rotem Petranker and Thomas Anderson will be appointed exclusive clinical advisors to Cybin
Unfortunately, there is no mention of the specifics of the research project but Cybin's website indicates both nutraceuticals development and clinical trials, so it could be they are hedging their bets to see what happens with legislation and ballot initiatives.
Toronto Center for Psychedelics seems to be a boutique clinical research group looking to consult and conduct clinical trials:
"Our group has been approached by a variety of venture capital firms, many from the cannabis industry, that are starting new corporations to bring psychedelics to market in the future. We were even approached by a boutique bank. This has been going on for well over a year behind the scenes.​

The reality is that research on psychedelics is very expensive. Corporations have to do a lot of work to actually make money. They've got to figure out research, strategy, find a way to make money when the molecule is not patentable, raise funds and invest in the risk associated with not knowing when these substances will be legal, navigate policy and legal barriers, and more. It's not like they're just cashing in on something that's already done."
Ehave Updates Shareholders on Multiple Transactions and Launch of Key Component to Maximize Ehave's Investment into the Burgeoning Psychedelic Sector
Ehave plans to advance Psilocybin therapy research and commercialization through its wholly-owned subsidiary, Mycotopia Therapy. Ehave plans to close the acquisition of PsychedeliTech in the next 10 days; PsychedeliTech a subsidiary of Israel Cannabis Ltd. that produces the Psytech conference worldwide and provides a platform for scientists, business and investors to collaborate in the advancement of the use of psychedelics in medicine. As the first of many investments under the Mycotopia subsidiary. Additional information on Mycotopia Therapy can be found on the Company's website at https://www.mycotopiatherapy.com.
I spoke with Saul Kaye of PsyTech, which was recently acquired by Ehave. He told me the reason they wanted to go that route is a recognition that the first movers in the cannabis rush that had access to public funds faired much better than the competition in the long run.
It may seem counterintuitive to many when companies seek to go public so early in their development, especially as many do not have products or even viable markets. S, research and development are capital intensive, and the OTC markets have a track record of playing ball with cannabis.
This will be a theme we explore frequently.
A Chinese Psychedelic Company… in Wuhan Province????
Will Shroom Dispensaries Become A Thing Anytime Soon?
The Top Psilocybin Mushroom Stocks to Watch in New Year 2020
Policy
Could Trump overturn Prohibition?
Yes, that was a sucker headline, sorry. But I thought of it based on the below tweet from Jon Lubecky, MAPS' Veterans and Government Affairs Liason.
If anyone could make their way to the halls of power it is Jon Lubecky.
Could he convince Trump to support Psychedelic Therapy, Descheduling, Veteran Acess, Etc?
Could you imagine if Trump plays a role in making psychedelic medicine more accessible, dismantling NIDA, or rescheduling of illegal substances?
If anything has the potential to rip a hole in the fabric of the universe that might be it.
Jon is the poster child for the value of MDMA therapy for PTSD, he has chronicled his story in a few documentaries and was the first person I asked to come on The Trip Report Podcast, which I have sidelined to focus on the newsletter, but we'll get around to it one day.
"The agenda for the panel at this first meeting was largely technical. Members made introductions, approved bylaws, selected officers and then spent the majority of the time discussing criteria for law enforcement reporting standards for psilocybin should be, which is required under a provision of the decriminalization initiative."
While psilocybin is now considered the lowest level offense and public funds cannot be used to prosecute someone for possession, it appears that police will still be required to report if and when an individual is in possession of psilocybin. How might this information be used by state and local authorities?
Here's what I wonder— I would imagine there is going to be an increase in the therapeutic and spiritual ritual use of psilocybin in Denver as a result of decriminalization.
I worry about the legal risks that guides, the shamans and therapists are exposed to for providing the space, presumably at a fee, not necessarily from local law enforcement but from state and federal agencies.
I hope this fear is unfounded.
Impact
Warning: Do not read if you want to continue to wallow in your current naivete, ignorance, narcissism, and duality.
In our standard view of things, consciousness exists only in the brains of highly evolved organisms, and hence consciousness exists only in a tiny part of the universe and only in very recent history. According to panpsychism, in contrast, consciousness pervades the universe and is a fundamental feature of it.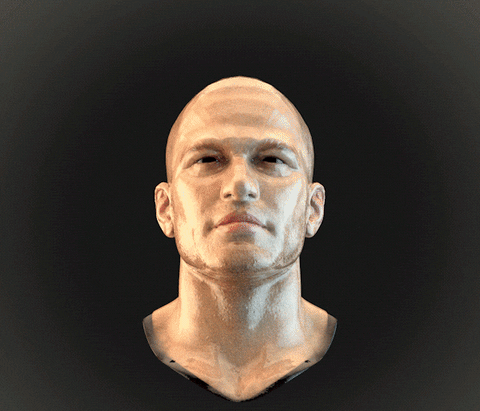 No college, self-driving cars and safe drugs
"Nearly a quarter of street drugs are not what users think they are, but could be made up of more dangerous and far more powerful synthetic combinations, a new study has revealed.

The study, conducted by community-based drug-checking service The Loop, famous for drug testing facilities at certain UK festivals, revealed that 24 per cent of street drugs they tested were not what they claimed to be."
My son will turn three in a month. I am betting on three things being true by the time he gets to high school:
College as we know it will be a relic of the past

He will never learn to drive

The drugs he and his friends will use to explore their minds will have been tested for purity and safety, and they will have a safe, supportive, and legal environment to do so.
Organizations like The Beckley Foundation and Drug Policy Alliance have been shouting from the rooftops on the issue of contaminated "street drugs" for years.
The advent of the opioid crisis, record levels of mental/emotional health, the failing of social safety nets, the rise of evidence based-medicine and policy and examples like Portugal could together lead to changes in drug policy that make some fucking sense.
---
Reminder: The Trip Report Pro launches on February 24th.
If you value and enjoy The Trip Report, perhaps two additional updates per week will tickle your fancy. (Ask about Group/Org/Business subscriptions)
The Trip Report Pro will go out Monday & Friday starting February 24th with additional news, analysis, and commentary on the emerging psychedelic ecosystem:
Wednesday posts will remain free and available to all

The new Monday and Friday posts will be subscriber-only with more in-depth and long-tail coverage of the news, events, deals, companies, policies along with analysis and commentary.

Subscriber-only community features (discussions, guest posts, AMAs, interviews, etc.)

Sign up before March 1st to get The Trip Report Pro for $10/month or $100/year for the first year.

After March 1st $20/month or $200/year