Discover more from The Trip Report by Beckley Waves
on the business, policy and science of psychedelics
Over 5,000 subscribers
#003 The Battle for the Future of Psychotherapy
A Series on the Winners and Losers of the Psychedelic Renaissance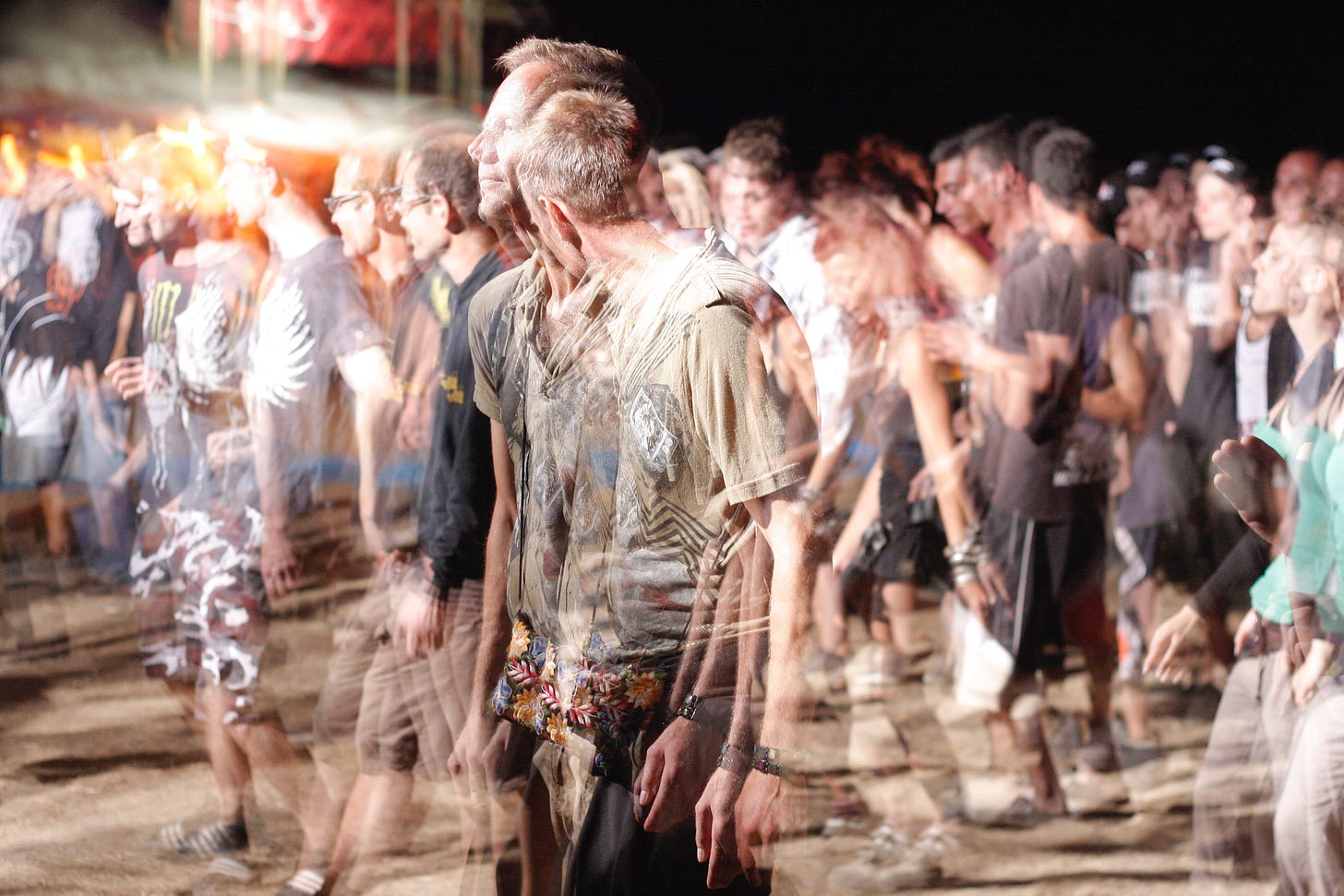 TL:DR
Depression, Anxiety, Trauma, etc. are not as definable as experts would have you think and the best course of action is still a guess

People self-select for the treatment of non-specific conditions

Will providers who 1) choose not to or 2) not able to offer Psychedelic approaches will be left behind

Will the underground "industry" continue to grow under medicalization?

---

When you are down-and-out, depressed, sad, grief stricken or the victim of trauma the best course of action is not adequately defined. In the West I assume that the most common outlet for these conditions is psychotherapy and/or psychopharmacology.

However, there are a sea of options to "choose" from when it comes to psychotherapy and your doctor is probably not going to recommend anything beyond psychopharmacology or Cognitive Behavioral Therapy.

Unlike an HIV diagnosis, depression, trauma, and even "feeling stuck" do not lend themselves to straightforward solutions.

So there is a marketplace of approaches to these conditions each with advocates and proponents, each with more or less scientific investigation, each with a unique history and track record.

The psycho-therapeutic styles include Humanistic, Insight-Oriented, Systemic, Expressive, Cognitive Behavioral, Postmodernist and of course the growing field of AI and Computer Supported Therapy among others.

This list doesn't even include the descriptor my first boss and mentor used to describe the therapist I eventually saw when I was dealing with a depressive episode in my mid -20's; "A No-bullshit Jew".

Finding sound information about how these approaches compare to each other is challenging if not impossible. It is, however, easier and easier to become highly educated on a particular approach, school or style of therapy if one resonates thanks to the internet.

It becomes even more difficult to choose with the advent of "mind-body therapies" that are gaining popularity and scientific merit. For example, if you are struggling with the trauma from your past you may convince yourself that Primal Screaming is the solution, someone else might resonate with Meditation, for another, Neurofeedback.

People choose an approach or a therapist that resonates with them.

Treatment for these types of conditions has become self selected rather than provider directed.

Enter Psychedelics

Psychedelics are surely becoming an option for problems that have been the purview of Psychotherapy for so long.

As psychedelics continue the march towards scientific validation, FDA approval and perhaps even decriminalization and legalization more doctors and more patients will be aware of this trend.

And more patients will self-select this option.

What does this mean for Psychotherapy professionals?

Do psychotherapists who do not offer psychedelic-assisted therapy lose business?

Will psychedelics only be available from medically trained professionals?

Will patients need to travel to another country if they can't "the right" diagnosis?

Is Decriminalization of Psilocybin bad news for Compass Pathways and other Pharma Co's betting on Medicalization?

Will the Underground Plant Ceremony Industry become MORE targeted by law enforcement?

Will psychiatrists resist the Shamanic legacy and do away with the ritual, community, set and setting?

These are all questions that remain to play out and how they unfold is the nexus The Trip Report, please subscribe to follow along with us.